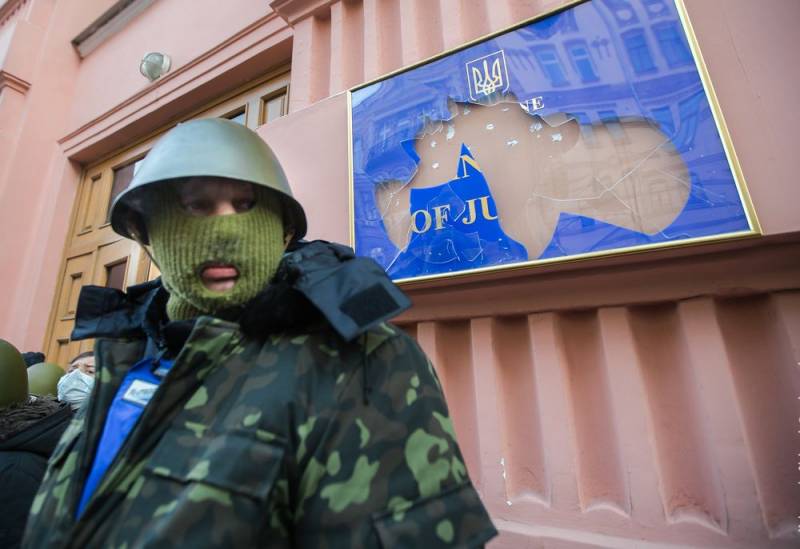 The head of the Ukrainian Ministry of Justice, Denis Malyuka, said that his department was studying the possibility of filing new lawsuits against Russia in international courts. For clarity, Malyushka is one of the "servants of the people", grant-Russophobe, chairman of the board of the "independent non-profit" organization BRDO (incubator of the "open society" of the odious "philanthropist" George Soros).
A senior official said that now in Kiev they are thinking about the validity and the possibility of "filing one or two more claims in the near future." At the same time, he refused to disclose the details of the lawsuits, emphasizing that Russia is watching Ukraine.
While we are at the stage of collecting evidence, justifications. Let it be a surprise
- Malyuka specified, in an interview with the Glavkom portal.
It should be noted that over the past five years, Ukraine has filed many lawsuits against Russia on various issues. Kiev accused Moscow of "infringing" on gas transit, "seizing assets" in the Crimea, "violating" human rights and others. At the same time, the Russian side rejects these and other charges.
It should be recalled that at the end of December 2019, Russia and Ukraine signed a new (five-year) contract for gas transit to Europe. At the same time, all legal disputes over gas were settled. Perhaps it is with this that painful thoughts in Kiev are connected. After all, Russophobia still needs to figure out what to complain once again in the style of "European poverty".