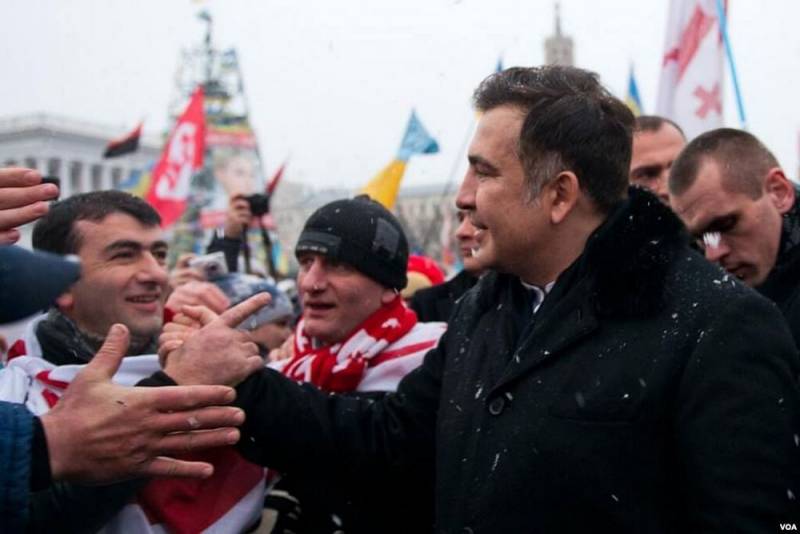 Former president of Georgia and the governor of Odessa region, international fraudster Mikhail Saakashvili opened up on the air of the Ukrainian television channel "112".
During the broadcast, a loser politician said that in modern Ukraine, people's lives have become much worse than they were in Soviet times.
The cities of Ukraine have never been in such bad shape, every year it gets worse and worse
- Saakashvili added.
At the same time, he noted that the whole world, unlike Ukraine, is moving forward and developing.
It is unlikely that what was said by the former ally, and subsequently the worst enemy of Petro Poroshenko, can be considered a revelation.
Saakashvili is smart enough to understand that now in Ukraine, to be in the spotlight, it is enough to tell the truth about the real state of things.
And the real state of things is such that Ukraine, under the strict guidance of the State Department and "suck", drifts farther and farther from its own well-being, seeking the rest
economics
and putting up for sale its only standing asset - land.
However, one cannot fail to admit that the runaway Georgian president is smart enough to keep silent about the reasons why Ukraine found itself on the sidelines of the civilized world and its personal active participation in this process.