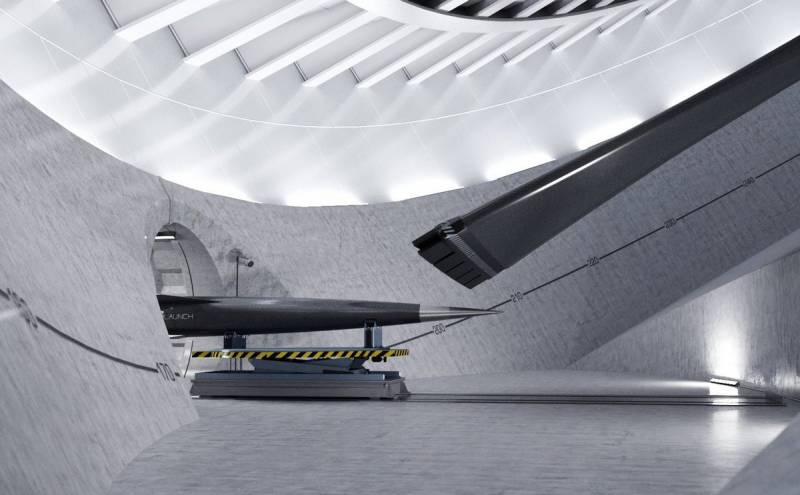 Attempts to "reduce the cost" of missile launches push designers to implement, it would seem, the most incredible ideas. So, engineers from the American startup SpinLaunch have proposed a concept that allows you to send carriers with a payload on the sling principle to space.
In theory, an installation resembling a high-tech centrifuge can spin an object inside a vacuum chamber to a speed of 8000 km / h, and then "throw" it into the stratosphere through a special hole in the launch tunnel. After a rocket with a payload reaches a certain mark, the engine of the first stage will be connected to the process, which will ultimately bring the cargo into orbit.
The developers claim that their method will not only save fuel, but also bring the number of starts to 5 per day. According to SpinLaunch Director Jonathan Yani, sending a payload rocket through a "centrifuge" will cost the customer about $ 500. For comparison, the cost of launching carriers from SpaceX and Blue Origin today ranges from 5 to 100 million.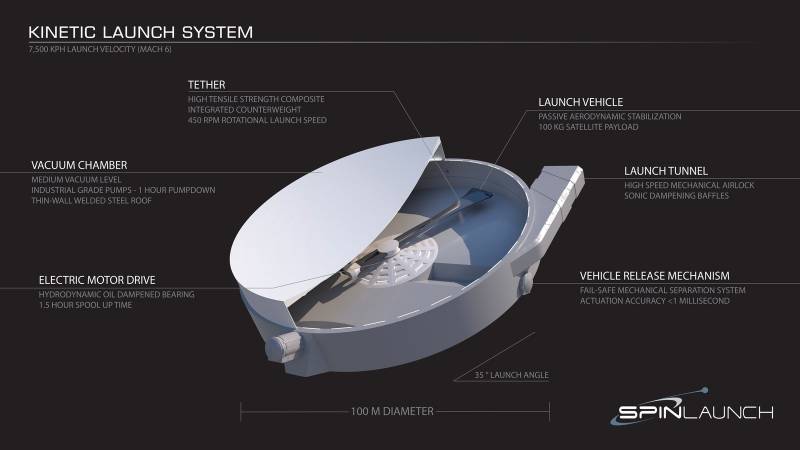 It is worth noting that promising development exists not only on paper. The company has already managed to conduct an experiment, during which an object weighing 5 kg was dispersed to 6400 km / h and "thrown" into a steel wall. At the same time, back in May last year, a facility was built in the state of New Mexico, which in the future will be used for full-scale tests. A month later, SpinLaunch signed a contract with the US Department of Defense.