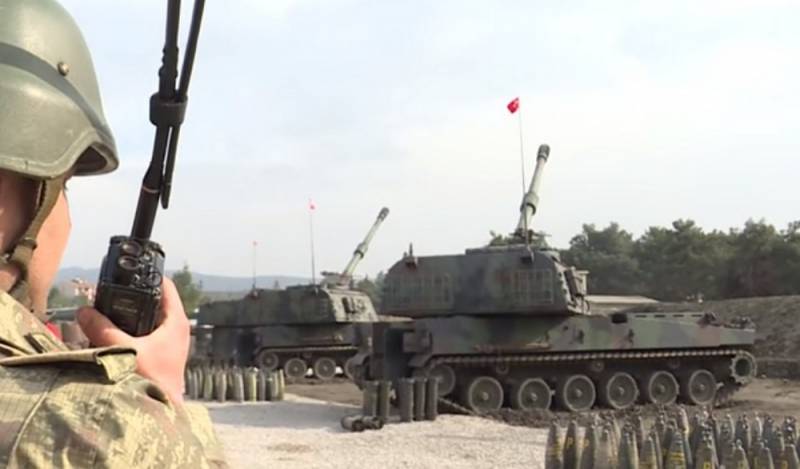 Ankara quickly shifted from promises of revenge to business: Turkish aviation and artillery attacked the positions of the Syrian Arab army in Idlib province.
During a press conference in Ankara, Turkish President Recep Tayyip Erdogan said that the attacks are in response to today's shelling of Turkish troops, which killed four soldiers.
In particular, the Turkish leader said:
Turkish F-16s and howitzers continue to strike at regime targets. About 40 points became our goals. As a result of the fire, 30-35 Syrians were neutralized.
According to Erdogan, after the incident, as a result of which the military personnel died, Russian and Turkish generals are in constant contact and Russia received a message in advance warning about the strike on the positions of the Syrian army.
Recall that the Ministry of National Defense of Turkey reported that today in the area of ​​the settlement of Sarakib in Idlib the positions of the Turkish army were fired.
As a result of the shelling, four were killed and nine Turkish soldiers were injured. According to the military department, the shelling was carried out by units of the Syrian army, which was warned of the positions of Turkish troops.