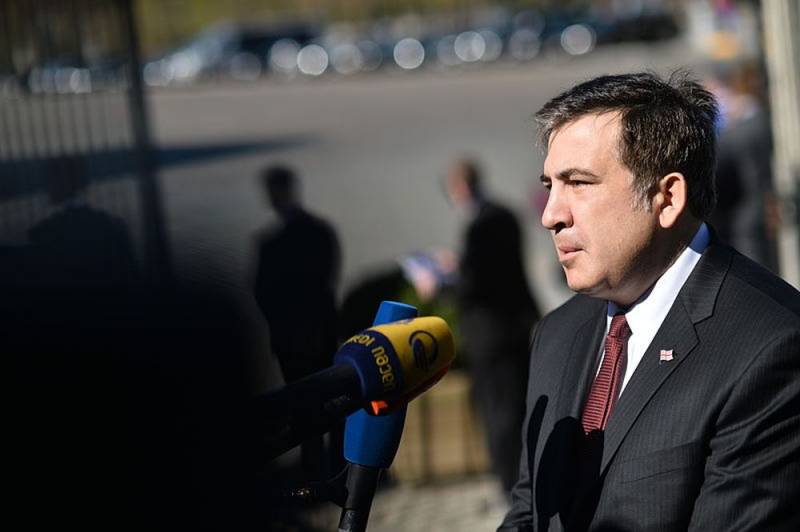 The former president of Georgia and the ex-"governor" of the Odessa region, Mikhail Saakashvili, suddenly felt abandoned and unnecessary. After all, the 70th US Secretary of State Mike Pompeo refused to meet with him due to the fact that he was hiding in Ukraine from Georgian justice. The thing is that in Georgia Saakashvili has already been sentenced in absentia to three and six years in prison for corruption and abuse of office. Therefore, Saakashvili urgently needed to say something loud.
So, on January 31, 2020, on the air of the "Voice of the People" TV program, "112 Ukraine" TV channel, Saakashvili said that while maintaining current trends, "everything will go down the drain". Then he suggested that even a split of the country into "five Ukrainians" is possible.
In his opinion, the current Ukrainian authorities have almost no time for
economic
transformations. Therefore, Ukraine is on the verge of a serious crisis. He believes that if urgent measures are not taken, then the fragmentation of Ukraine will become inevitable.
This big crisis will result in the collapse of the country
Saakashvili said.
After that, Saakashvili began to accuse the regional elites of Ukraine of possible separatism. He specified that many of them have already trained private armies. Saakashvili called the culprits of the incident prosecutors who are mired in corruption and do not fulfill their responsibilities.