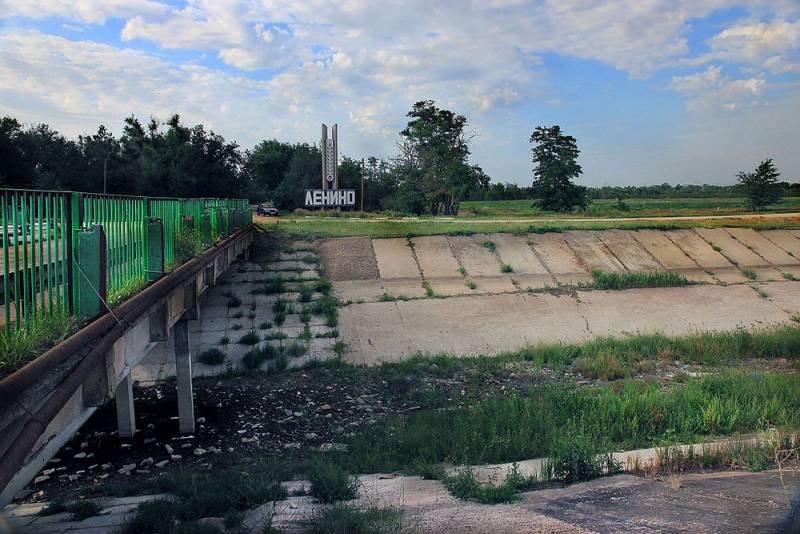 Problems with filling the budget forced Ukrainian lawmakers to think about resuming water supply to the Crimea. For the money, of course.
Yury Aristov, the head of the budget committee of the Verkhovna Rada of Ukraine, spoke about this in a comment for the "Schemes" project of Radio Liberty in October 2019.
According to the Ukrainian parliamentarian, the proceeds from the sale of water to the peninsula could become a source of replenishment of the country's budget:
There was an idea - to sell water. Israelis actually sell water to a warring country, they earn. So we had an idea, for example, to sell water to Russia.
At the same time, the People's Deputy said that speaking of Russia, he means Crimea, which previously received water through the North Crimean Canal, blocked by Ukraine in 2014, after the population of the peninsula in a referendum decided to join Russia.
In such moments, the duplicity of the Ukrainian authorities is manifested, which, not tire of ringing that Crimea is Ukrainian and its population is under occupation, are considering the issue of selling water to the inhabitants of the peninsula.
Fortunately, Russia has resolved the issue of providing Crimea with water. Yes, there were certain losses, but now the life of Crimeans does not depend on the whims of the Ukrainian authorities.