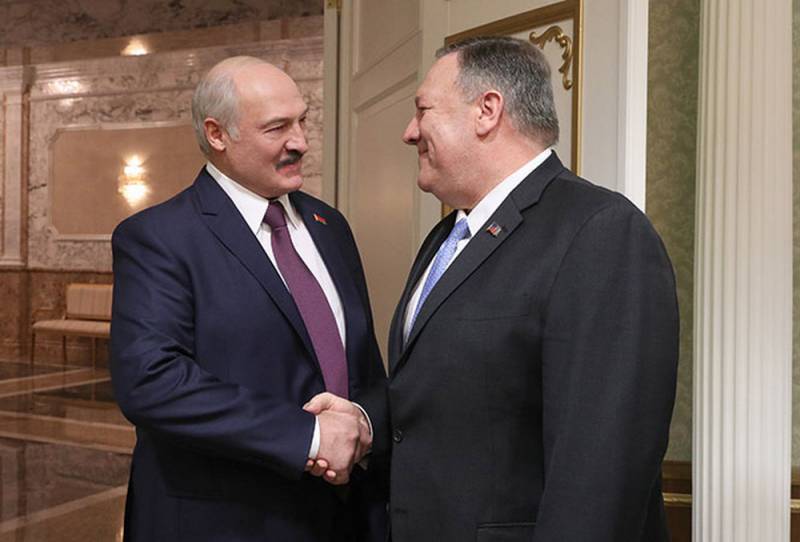 Today, February 1, in Minsk, a meeting was held between President of Belarus Alexander Lukashenko and US Secretary of State Mike Pompeo, touring the republics that were formerly part of the USSR.
During the greeting, the Belarusian leader identified two reasons why he was glad the arrival of the head of the US State Department:
Let me welcome you to Minsk. I am sincerely glad to see you. For at least two reasons. Firstly, you are one of the architects of modern
policy
USA. So it is customary to consider. Secondly, it's very good that after all kinds of misunderstandings in relations between Belarus and the USA, absolutely groundless misunderstandings of the past authorities, you ventured to come to Minsk and look at this country: what kind of people are here, what kind of people, what kind of dictatorship, what kind of there is democracy, a lot of it - a little, and so on.
The head of state emphasized that Belarus is an absolutely peace-loving country with a peace-loving people, which is due not only to the mentality of the Belarusian people, but also to the tragic history that he experienced during the Second World War, when the whole country was covered with concentration camps and Jewish ghettos.
In turn, Mike Pompeo noted that he had studied several reports on the history of Belarus and was aware of the long history of relations between Minsk and Moscow.
According to the Secretary of State, he did not come so that Belarus would choose between Russia and the United States, but to talk about diplomatic relations between the countries.