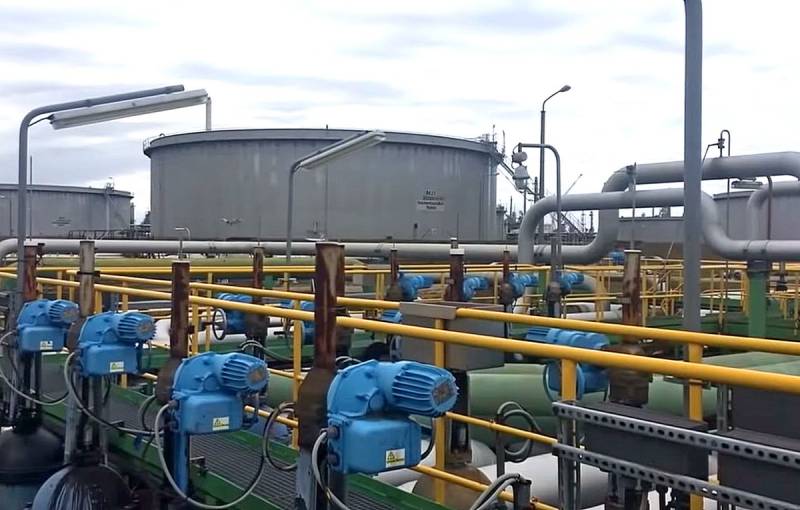 The conflict over the conditions of oil supply between Russia and Belarus continues to develop. To "compensate for the losses" caused by Moscow's tax maneuver in the oil industry, Minsk intends to raise tariffs for the transit of hydrocarbons to Europe.
In response to the rising cost of Russian oil for Belarus, Minsk intends to raise tariffs for its pumping through the Druzhba pipeline. This is not the first such increase: on September 1 of last year, the tariff increased by 3,7%. Since January 2020, the Belarusian authorities intended to increase it by 16,6%, but the Russian partners took hostility with the idea. Due to disagreements between the parties, the issue was settled according to a special instruction, according to which the tariff increased by 6,6% in accordance with the average annual inflation rate.
Obviously, this is not the limit. In Minsk, they promised during 2020 to raise the issue of a further increase in transit tariffs, subject to an increase in expenses of Belarusian organizations. In such a simple way, our allies are trying to compensate for the loss of income caused by the consistent reduction in discounts that Moscow had previously given. Belarus pumps 48 million tons of oil annually to Europe through its territory. She received another 18 million for herself on special conditions with significant discounts. Of these, 6 million tons went to domestic needs, while the rest was processed at refineries and sold for export.
What is happening is part of the "oil war" for the future of the Union State. Moscow, by a tax maneuver, is trying to force Belarus to fulfill obligations for real integration within the framework of the agreement signed by the parties, while Minsk is determined to remain an "ally without obligations", receiving
economic
preferences just like that.
Defending his position, President Lukashenko began a demonstrative search for alternative oil suppliers from other countries. A batch of Norwegian oil has already been purchased, negotiations are underway with Kazakhstan, Ukraine and Azerbaijan, shipments by tankers from the USA, UAE or Saudi Arabia are possible. However, there is little economic feasibility in this.
For example, for deliveries through the Baltic, you will need to pay for port services, as well as subsequent transportation by rail. Minsk may begin to purchase oil through Ukraine using the Odessa-Brody pipeline. But today the pipe is empty, in order to start its work it will be necessary to fill it with so-called buffer oil in volumes from 600 to 700 thousand tons. This, as well as the subsequent pumping of hydrocarbons, for example, from Azerbaijan, through Ukrainian territory, will also cost a lot of money, which will be added to the cost of oil acquired without discounts at a market price.
The situation with Kazakhstani oil is no better. Nur-Sultan can supply it both in transit through Russian territory via the pipeline, and by sea tankers bypassing Russia, and then through the Ukrainian oil pipeline. But again, no one offers generous "allied discounts" to Belarus, plus a price wrap for transportation will go. Some experts believe that Kazakhstan would generally prefer to avoid participating in this trading scheme under a convenient pretext so as not to spoil relations with Moscow.
In other words, in economic terms, Minsk's search for alternatives to the Russian "black gold" has failed. Any other oil will be more expensive for Belarus, as the Kremlin understands perfectly well, continuing to put pressure on the Old Man. Now the only question is whether President Lukashenko will pose
political
expediency is higher than economic or not, and also whether they will be ready to help him in the West.