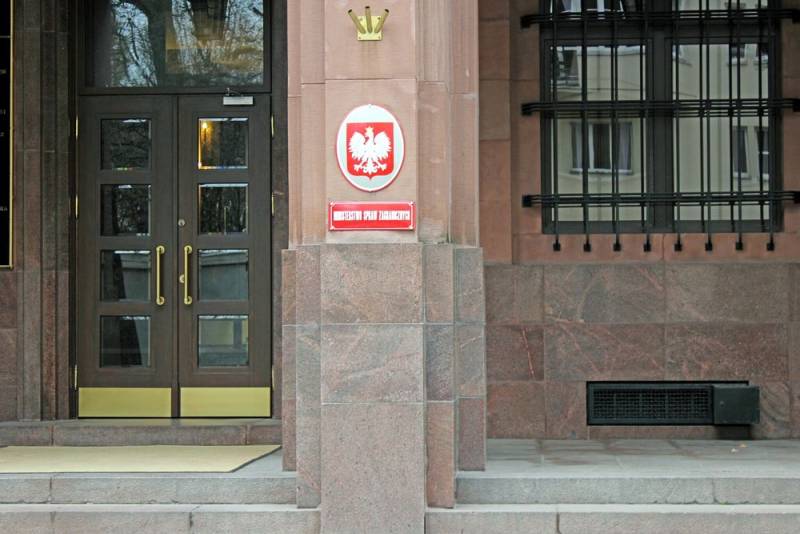 Recently
сообщалось
as the Polish anti-Semitic Russophobes demanded from Russia to compensate for the "damage" for the Second World War. And now, the Deputy Foreign Minister of Poland Pavel Jabłoński (Paweł Jabłoński) in an interview with Radio Zet said that Warsaw has an "unconditional right" to "reparation" from Russia for the "damage" to his country during the Second World War.
However, this high-ranking Polish official did not think enough, after which he added that the topic of "compensation for damage" should be raised regularly, since it has no statute of limitations. However, he clarified that with the existing
political
situations, any attempts to come to an agreement with Moscow are connected with difficulties.
Thus, from what has been said, it can be concluded that Warsaw will not be able to agree on "compensation" with the current Russian authorities. And although Moscow's reaction to the statement of a high-ranking Russophobe has not yet been expressed, it is easily predictable.
Necessary
to remind
that before that, he began to beg for "reparations" from Russia by the famous Ukrainian Nazi, racist, anti-Semite and Russophobe Oleg Tyagnibok, the leader of the nationalist party "VO" Freedom ". At the same time, his "political force" is for some reason banned exclusively on the territory of the Russian Crimea.