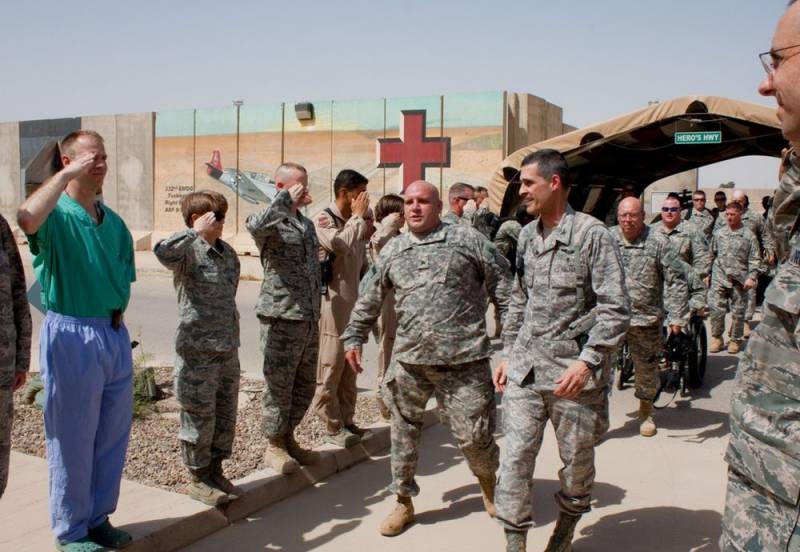 Pentagon continues to squeeze out drop by drop information about Americans affected by
rocket
Iran's strike. Recently
сообщалось
about 50 shell-shocked, and now, the American military department admitted that there are 64 of them.
A Pentagon statement said that another 14 US military officers were diagnosed with a minor head injury after announcing a previous report. It is clarified that 39 soldiers, out of the total number of victims, have already embarked on their duties.
It should be noted that American web users are already sadly joking about this topic. In their opinion, the Pentagon will filter information and not provide truthful data until November 2020. Indeed, during the Iranian shelling of Americans, it couldn't suffer much less than the Iraqis who were at the same facilities. Of particular concern are reports from the Pentagon about the "delayed concussion" in some military personnel.
Users believe that the information is hushed up specifically so as not to overshadow the election campaign of incumbent President Donald Trump. Indeed, in November 2020, the election of the head of state is due to take place in the United States, and the military does not want their supreme commander to be asked uncomfortable questions that may be followed by personnel decisions.