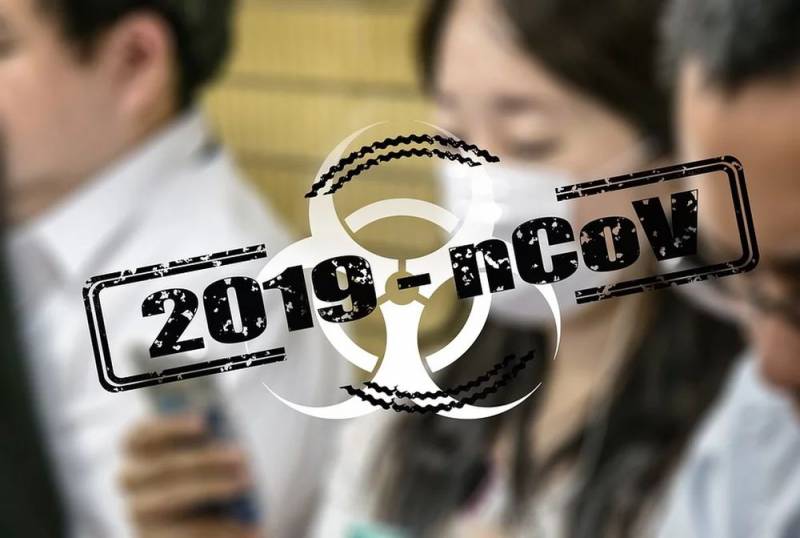 The 2019-nCoV coronavirus epidemic continues to spread. Chinese media have reported that almost 9,5 thousand people have already been infected with this dangerous infection, 213 have died (died), and 133 people have recovered. It is specified that this infection is 79,5% similar to SARS caused by bat coronavirus (SARS-Co), an epidemic of which was in China in 2002 (in Guangdong province).
It should be noted that the outbreak occurred at the end of December 2019. Its epicenter was the 11 millionth city of Wuhan (the administrative center of the Chinese province of Hubei). Currently, the virus has spread beyond the territory of mainland China and its special administrative regions (Hong Kong and Macau). It is found in Taiwan, Thailand, Japan, South Korea, the USA, Canada, Vietnam, Singapore, Nepal, France, Australia, Malaysia, Germany and Finland.
At the same time, the World Health Organization (WHO), which could not decide for a month, finally recognized the outbreak of this virus as an emergency of international importance. This was announced to the world public on January 30, 2020, by the Director General of WHO, Tedros Adan Gebreyesus, after a meeting of the emergency committee in Geneva.
We do not know what damage this virus will cause if it spreads in a country with a weak health system. We must help these states prepare for such an opportunity. For this reason, I have declared an emergency of international concern over the global outbreak of the new coronavirus.
- said the head of WHO.
For clarity, it should be recalled that coronaviruses are a family of 39 types of viruses (as of January 2020), combined into 2 subfamilies that infect humans, cats, birds, dogs, cattle, pigs, hares and other animals. The first such virus was isolated in 1965 in a patient with acute rhinitis.