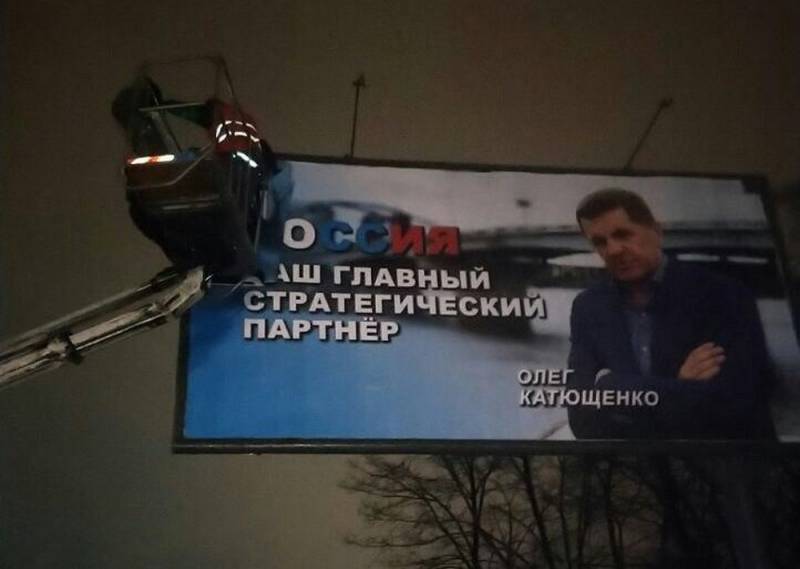 Speculation on the confrontation between Ukraine and Russia has become a way to settle scores and eliminate a competitor among businessmen in the Ukrainian capital.
Last night, in Kiev, on nine billboards of the Kyivreklama communal enterprise, unidentified people posted advertising posters with the image of a certain Oleg Katyushchenko and the signature "Russia is our main strategic partner."
As soon as someone looked at the content and reported to the city hall, the company employees rushed to remove the illegally placed advertisements, and the following entry appeared on the page of the Kiev city hall on Facebook:
At night, employees of the Advertising Department of the Kyiv City State Administration and Kyivreklama Utility Company, accompanied by employees of the municipal guard, removed nine illegally placed advertising plots containing pro-Russian propaganda.

According to the City Council, law enforcement agencies are searching for intruders.
According to Ukrainian media, Oleg Katyushchenko is the owner of two companies - a construction company and a rental company.
Given the competition in the Kiev construction market, it can be assumed that for some reason unknown persons decided to annoy the businessman and put up billboards with the pro-Russian slogan.