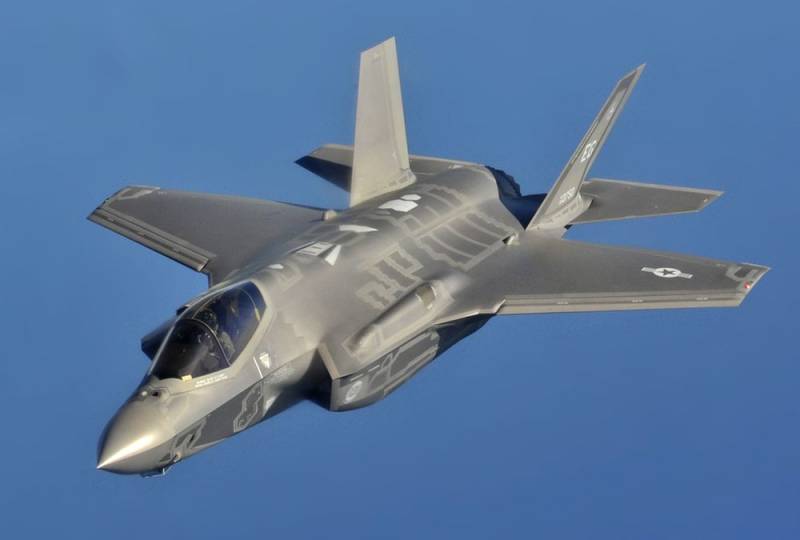 Turkish media reported that Turkish President Recep Tayyip Erdogan demanded that Washington supply Ankara with "invisible" F-35 fighters or return money for them. The Turkish leader recalled that Ankara is Washington's partner in the F-35 creation program. He told this to reporters on board the plane, returning from Senegal.
They will either deliver planes to us or return the money. And if neither one nor the other, then we will buy in another place. Do it yourself
- said Erdogan.
The President of Turkey said that the United States purchased from his country a large number of components for these fighters. At the same time, several F-35s were handed over to Ankara only "on paper". These fighters never left the United States.
Later there were problems, it was decided not to send them to us
- added Erdogan.
Erdogan explained that Turkey could find a replacement for the F-35 from another country or start to produce its own aircraft. At the same time, he pointed to the development of the latest 5th generation fighter TF-X (Turkish Fighter - X).
After that, Erdogan once again confirmed that he did not intend to abandon the S-400 air defense systems acquired from Russia. In addition, Erdogan has repeatedly claimed that Turkey invested about $ 35 billion in the F-1,4 project.
We remind you that before this Erdogan
collapsed
with criticism of Russia "for violation of the agreements" in Syria.
Washington's reaction to Erdogan's latest loud statement is still unknown. However, before this, the United States repeatedly threatened to impose restrictions against its NATO partner in accordance with the CAATSA (Law on Countering America's Adversaries through Sanctions).