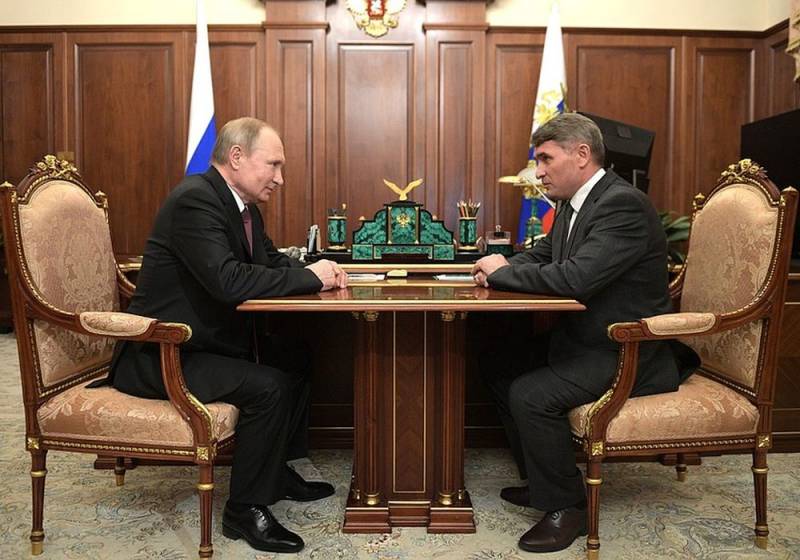 On January 29, 2020, Russian President Vladimir Putin signed a decree dismissing the head of Chuvashia, Mikhail Ignatiev, in connection with the loss of confidence. By the same decree, the head of state appointed Oleg Nikolaev as interim head of Chuvashia. The document has already entered into force and published on the official website of the Kremlin.
Dismiss Ignatiev Mikhail Vasilievich from the post of head of the Chuvash Republic in connection with the loss of confidence in the President of the Russian Federation
- the document says.
To appoint Oleg Alekseevich Nikolaev as the interim Head of the Chuvash Republic until the person elected by the Head of the Chuvash Republic takes office
- the decree says.
It should be noted that after the signing of the decree, the Russian leader held a working meeting with Nikolaev. By the way, the 50-year-old Nikolaev is from Chuvashia. From October 5, 2016 to January 29, 2020, he, as a deputy from Just Russia, headed the committee of the lower house of parliament for nationalities.
We remind you that in January 2020, Ignatiev "became famous" at once with two resonant acts (scandals) that were egregious in their immorality. The first happened at the congratulation of media workers on their professional holiday. On it, Ignatiev openly called for a "wet" of journalists who, as it seems to him, write only in order to "earn on different schemes." Naturally, the Russian Journalists Union did not appreciate the official's "joke".
However, Ignatiev did not stop there and after some time there was another unpleasant incident with his participation, after which he began to be called on the Network "master" and "master of keys." The scandal occurred when Ignatyev, tall in stature and position, at the ceremonial presentation of the keys to the fire engine, forced an EMERCOM officer to jump after them. This "joke" is no longer regarded by the leadership of the Ministry of Emergencies. After that, Ignatiev was expelled from the United Russia party.