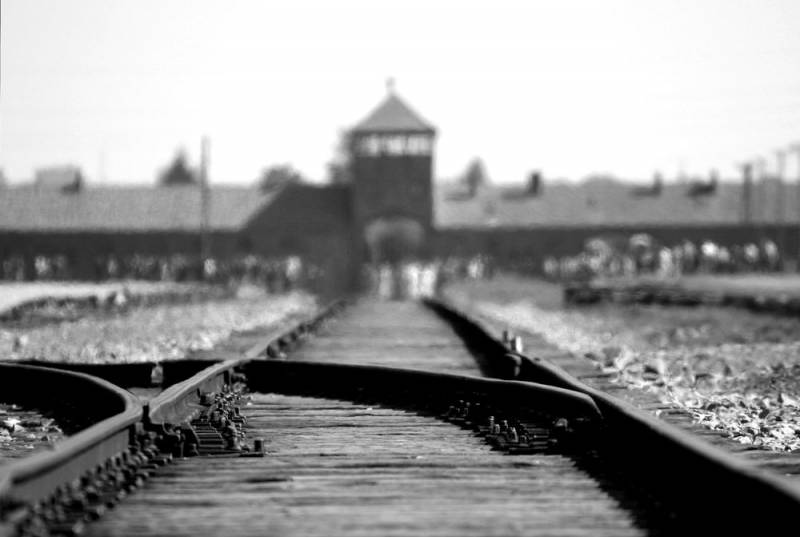 The West continues to shamelessly rewrite the history of World War II. So it will not be surprising if humanity soon learns that the "valiant" American soldiers along with Napoleon helped Alexander the Great to defeat Genghis Khan. For example, on January 27, 2020, the US Embassy in Denmark congratulated everyone on the 75th anniversary of the liberation of Auschwitz (Auschwitz-Birkenau) by American soldiers.
The Russian Embassy in the USA has already expressed its indignation on this issue and commented on the statement of the American diplomatic mission.
What does this mean, the US State Department and Secretary of State Michael Pompeo?
- says in the Twitter account of the Russian Embassy in the United States.
Russian diplomats called not to erase the memory that Auschwitz was liberated on January 27, 1945 by the troops of the Workers 'and Peasants' Red Army (Red Army, Red Army).
Now you are trying to "replace" them with American soldiers
- added Russian diplomats.
And this behavior is characteristic of the West. It is not just that the German magazine Der Spiegel took and also published material that Auschwitz was liberated by American soldiers. True, then he apologized and admitted the mistake.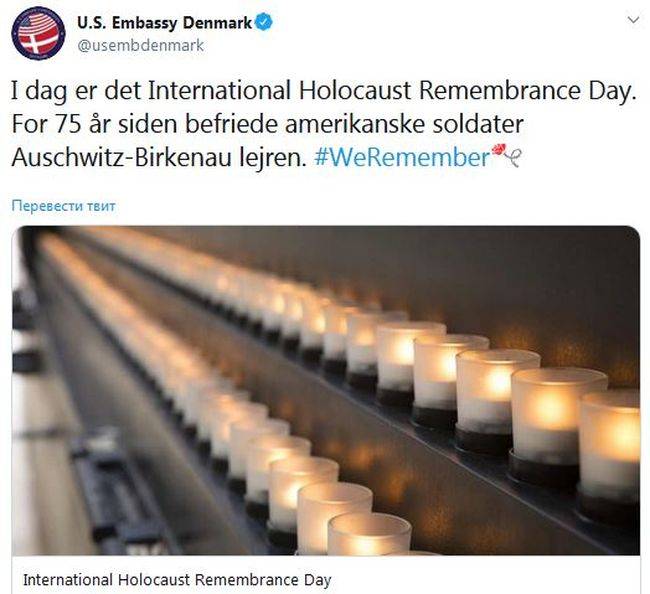 As for the publication of the US Embassy in Denmark, it was already commented on by netizens.
In fact, the Red Army. Comics and reality mixed in your head
- wrote user Dom in Space.
It was the Russians who liberated Auschwitz. Everyone knows that!
- said Mathieu Meulen.
We must remember all the victims of fascism. The following diagram illustrates a terrible scale.
- suggested Fried N, presenting the diagram.
No, you don't remember. Let's refresh your memory
- wrote Ruslana Boshirova, publishing photos.
American soldiers have always been killers, not liberators
- clarified Efan.
It should be added that before this, the President of the European Council Charles Michel, the President of the European Commission Ursula von der Leyen and the President of the European Parliament David Sassoli told the public that Auschwitz, it turns out, was liberated by "some" allied forces ", which put an end to the systematic extermination of Jews in Europe."
We remind you that in this concentration camp, the Nazis killed about 1,4 million people. And now someone is brazenly jumping on the bones of all these people.