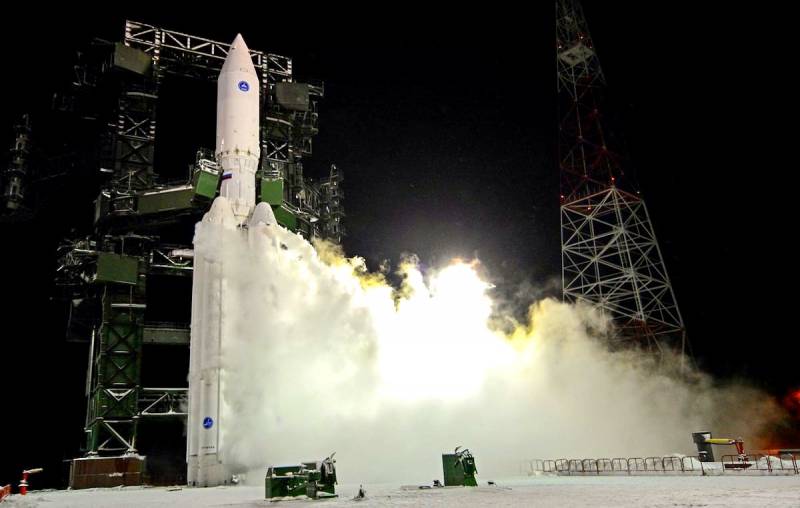 The heavy Angara-A5 LV is proposed to be "blown up" in flight to check the emergency rescue system of the promising Orel ship. This information was published by the agency the day before.
RIA News
referring to materials of RSC Energia.
It is worth noting that the above tests are an important part in the creation of manned spacecraft. In January of this year, similar tests of the Crew Dragon ship security system were conducted at SpaceX. During the event, the Falcon 9 rocket was destroyed. At the same time, the promising spacecraft managed to separate from the carrier and landed safely in the Atlantic.
As for the proposed scenario for the forthcoming Eagle tests, the Angara-A5 launch vehicle is planned to be destroyed during the passage of maximum air pressure. If this option is approved, then for those planned for 2023-2025. launches will need to build an additional "hangar" heavy class.
Recall that the emergency system in manned spacecraft has repeatedly saved the life of the crew. For example, in October 2018, during the dispatch by Roscosmos of the Soyuz MS-10 spacecraft with the crew to the ISS, an accident occurred while separating the side blocks of the launch vehicle. Fortunately, cosmonaut Alexei Ovchinin and astronaut Nick Haig were not injured and arrived at the International Space Station as part of the next mission.