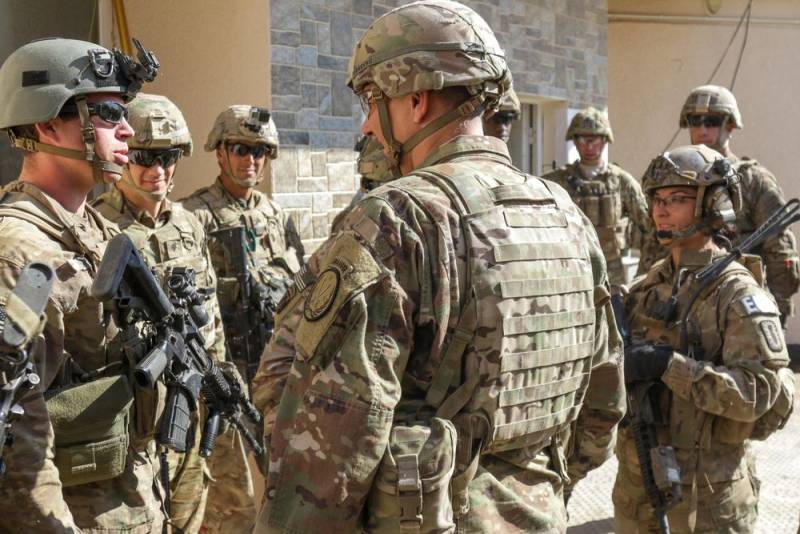 After Iran launched a massive missile attack on military facilities in Iraq, where the US military is located, the Pentagon squeezes out information about a teaspoon. Initially, the US military department vigorously declared - "there are no losses", but pretty quickly admitted that 11 Americans were still wounded. Then the pentagon
recognized
that 34 Americans suffered "brain injuries" from the shelling. And so, reluctantly squeezed out the next batch of data from the Pentagon.
Pentagon spokesman Thomas Campbell told the public that the number of Americans who had been shell-shocked during the Iranian attack increased to 50. He said that of the 50 victims, 31 received medical care in Iraq and had already returned to service, and 18 were evacuated to Germany for further treatment. .
16 new military personnel were diagnosed with head injuries ... To date, 50 US troops have received head injuries
- said Campbell.
It should be noted that for many military experts and specialists, it is obvious from the very beginning that the number of killed and wounded Americans cannot differ much from the number of Iraqis who were at the very same sites that were bombarded. According to some reports, the irretrievable losses of Iraqis are estimated at several dozens, and the victims several hundreds.
The Pentagon is simply hiding the real picture from the public. Indeed, in November 2020, the US should hold a presidential election, and Donald Trump will have to speak to voters.
By the way, recently we
informed
how a CIA operative died in Afghanistan, who oversaw the liquidation of the Iranian IRGC General Kassem Suleimani in Baghdad.