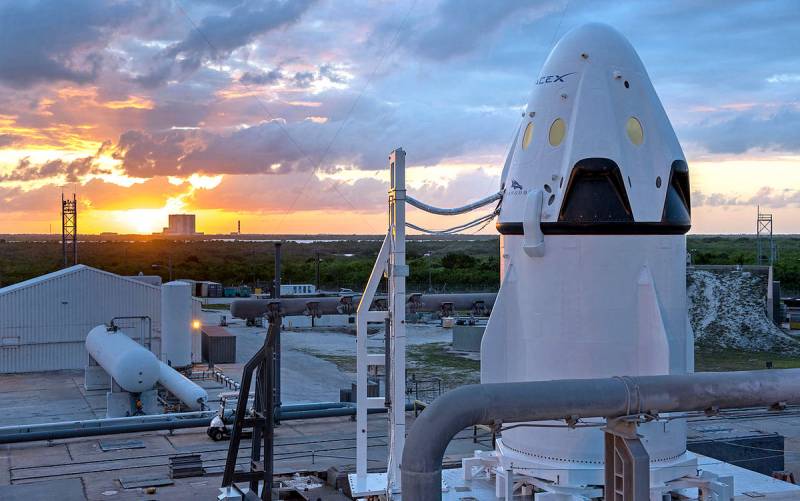 The American spacecraft Crew Dragon from SpaceX Corporation can make its first manned flight in the spring of this year. The last tests of the security system were successful, and now in the coming months, the company Elona Mask intends to send his brainchild to the ISS with a crew of two astronauts on board.
Recall that in 2011, the Space Shuttle program was closed. From that moment to the present day, the American Space Agency has used the Russian Soyuz to deliver its astronauts to the International Space Station.
A year earlier, in 2010, NASA launched the Commercial Crew program, which implies the creation of a new American transportation system. Several private companies volunteered to participate in the project at once. In 2014, according to the results of the competition, the winners were announced: SpaceX and Boeing.
And the day before, the Ilona Mask Corporation announced its intention to carry out a manned launch of its ship in the spring of this year. The first astronauts to board the Crew Dragon will be Bob Benke and Doug Hurley.
It is worth noting that, in case of successful implementation, in addition to a significant contribution to the development of the American space program, the Commercial Crew program will bring
economic
benefit. NASA says that sending astronauts on their own ships will cost much less than on Russian ones. Today, Americans pay about $ 85 million for one seat on the Soyuz.