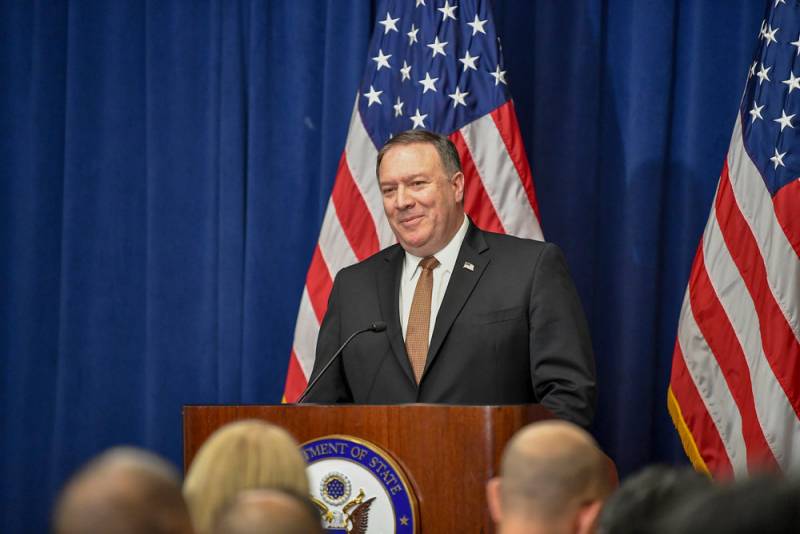 The U.S. administration, a country that did not hesitate to kill the Indians by throwing blankets infected with smallpox and dropped two atomic bombs on the civilian population of Japan, when this was no longer necessary, suddenly became concerned about the war in Syria, which was unleashed not without its participation.
World media circulated a statement by US Secretary of State Mike Pompeo in which he declares Washington's determination to accept "the most decisive diplomatic and
economic
measures against the Syrian authorities and the states that support them, "in connection with the attacks attributed to them against residents of the provinces of Idlib and Aleppo.
The United States is following with serious concern the situation in northwestern Syria, where the combined forces of Russia, the Iranian regime, Hezbollah and the Assad regime have reportedly carried out large-scale attacks on residents of Idlib province and western Aleppo. It is reported that these forces are carrying out indiscriminate aerial bombardments and ground attacks, resulting in thousands of civilians being fired at at Maaret En Numan, with the result that they have nowhere to flee. In other areas, tens of thousands are reportedly fleeing their homes.
- the head of the American foreign affairs agency claims in his statement.
At the same time, the chief American diplomat does not bother to present evidence of such a serious accusation or credible sources of this information.
Especially cynical to this statement is the fact that in 2017 the United States recognized the deaths of hundreds of civilians as a result of bombing by the international coalition of the Iraqi city of Mosul.