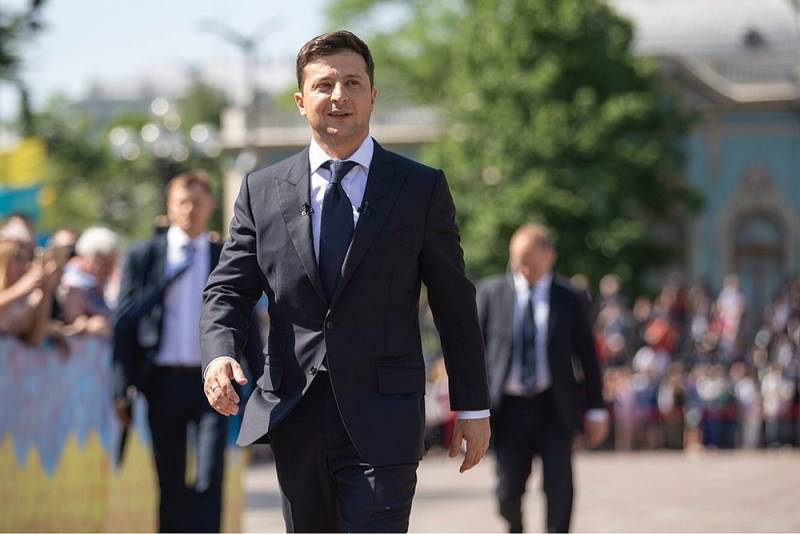 President of Ukraine Vladimir Zelensky in real life could not go beyond the scope of his hero Goloborodko from the series "Servant of the People".
It is difficult to say that this was a genetically driven desire to please the Polish pans or revenge for a visit to Israel, where Zelensky unobtrusively showed his place in the world hierarchy, but the statements of the Ukrainian president during his visit to Poland for the celebrations marking the 75th anniversary of the liberation of Auschwitz, Undoubtedly, they became a symbol of the shame of the Ukrainian authorities for many years to come.
During his speech, talking about the liberation of the concentration camp by the Ukrainian front and the regiment under the command of a Poltava resident, Zelensky contrived not once to remember that these front and regiment were part of the Red Army.
Moreover, at the end of his speech, the President of Ukraine managed to say that not only Nazi Germany, but also the Soviet Union was to blame for the destruction of the Jews:
Poland and the Polish people were the first to feel the collusion of totalitarian regimes. This led to the outbreak of World War II and allowed the launch of the deadly Holocaust flywheel.
In conclusion, it is worth noting that for Zelensky it would be better to continue playing the causal place on the piano. In any case, there he looked in his place.