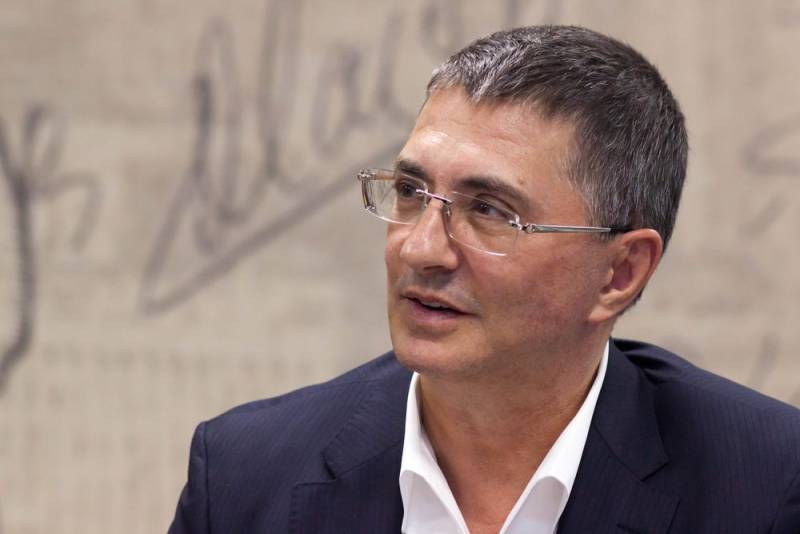 Recently
сообщалось
that the 2019-nCoV coronavirus epidemic could become global in 2 months. However, the TV presenter and head doctor of the City Clinical Hospital (City Clinical Hospital) No. 71 (Moscow) Alexander Myasnikov does not agree with this point of view. In his opinion, the panic around pneumonia of a new type is forced ("warmed up") artificially.
He announced this in his Telegram channel, noting that hysteria is growing not only in Russian but also in the media of other countries. However, he does not deny that heated discussions can be beneficial.
The probability of a global catastrophe from some new infectious disease is very - alas! - possible. But not now. Take it easy - not now
- he stressed.
Myasnikov said that coronavirus "once again demonstrated that it can cause not only a banal acute respiratory disease (ARI)", which every person was sick with.
Its variety, which in nature occurs only in animals, mutated and acquired the ability to be transmitted from animals to humans, and then from person to person. While causing viral pneumonia with a high mortality rate. This has already happened with coronavirus. Therefore, Chinese scientists, having examined the genome of this new mutation, so called this virus: "New Coronavirus - 2019
- explained the doctor.
Myasnikov recalled that the first outbreak of acute viral infection caused by bat coronavirus (SARS-Co) occurred in China in 2002. It spread very quickly across the planet, affecting 25 countries, and was called "severe acute respiratory failure."
According to Myasnikov, the most suspicious thing in that story is the huge amount of expenses - $ 100 billion that was incurred by international and national organizations involved in health care. Indeed, according to many virologists, then the outbreak of infection was not defeated, it just came to naught. That is, someone transferred substantial public funds received from taxpayers into the pockets of private pharmaceutical companies.
But titanic efforts have been made and funds spent. That is mastered. I repeat: $ 100 billion according to some published data. Do I need to continue the thought, or doesn't my person need to explain anything further ?! For 18 years, 8092 became ill, 774 died. Every year, he gets so much sick from the flu and dies in any city of a million ... (no, there are more from the complications of the flu!). And here for almost 20 years to sit on such financing!
- noted Myasnikov.
Myasnikov believes that for some, a new outbreak of coronavirus is a "gift of fate", because the previous self-destructed one year ago. He added that the vaccine was never given from the previous coronavirus.
So: there is a disease, it has already affected 0,00000024% of the population of China. The genotype of the virus is known, it will soon be possible to accurately identify. Work on a vaccine
- emphasized Myasnikov.
But to the question: "Why such a panic and escalation?" - the classic answer: "Look for those who benefit from it!"
- summed up Myasnikov.
It must be recalled that, according to the latest data, 2,4 thousand people were infected with a new infection, of which 80 died.