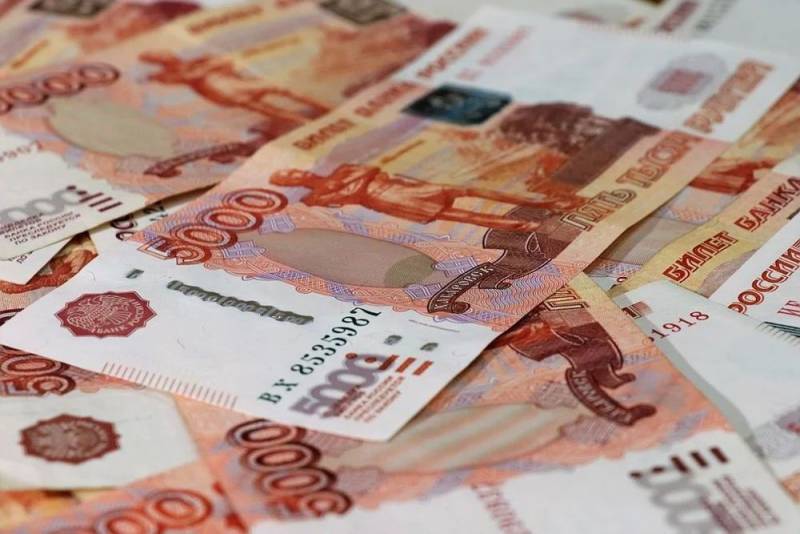 A large Russian job search service (for getting a job and recruiting staff), "Work.ru" conducted a study of what monthly wages Russian citizens would like to receive. The survey results were unexpectedly modest. It turned out that the Russians, on average (taking into account all regions), it would be enough to receive 92 thousand rubles. per month.
It should be noted that the materials of this study (survey) are at the disposal of the online publication
RT
. Experts say they interviewed 6,7 thousand people over 18 in all regions of the country. Moreover, 26% of respondents would like to receive from 100 thousand rubles. up to 200 thousand rubles. per month. At the same time, 4% of respondents would be satisfied with a salary even less than 30 thousand rubles. per month. This is how analysts calculated the average monthly desired earnings of 92 thousand rubles.
The authors clarify that the level of salary that Russians would like to receive differs depending on the region. For example, in Moscow the sum of 104 thousand rubles was called the ideal monthly salary, in St. Petersburg - 102 thousand rubles, in Novosibirsk 90 thousand rubles, in Rostov-on-Don - 87 thousand rubles, in Nizhny Novgorod - 70 thousand rubles.
As a result, differences in the desired salary between men and women are also indicated. So, men, on average in Russia, would like to receive 103 thousand rubles. per month. Moreover, women, on average in Russia, would have had enough 80 thousand rubles. per month.
It must be recalled that before this, the service "Work.ru" conducted a survey on a related topic. Agency Results Available
RBC
. It turned out that most Russians are dissatisfied with the existing salary.
56% consider the patch to be low, since they can only buy the most necessary for it. 42% are forced to refuse large purchases, but rated their salary as average. 19% are satisfied with their salary, and 2% are generally satisfied, since they do not constrain themselves in spending.
At the same time, the service "Work.ru" conducted another survey, the results of which are available from RT. The study says how many Russians are going to change jobs in 2020.
It turned out that 74% of respondents (respondents) out of 3 thousand people over 18 who took part in the survey plan to change jobs this year. Most of this number (53%) want to change jobs due to the fact that they are not satisfied with the salary. 25% just want to try something new for themselves. Overload at work complained 6%, and 3% have a bad relationship with the bosses. 13% chose the answer "Other" (remoteness from home, uncomfortable schedule and other difficulties).