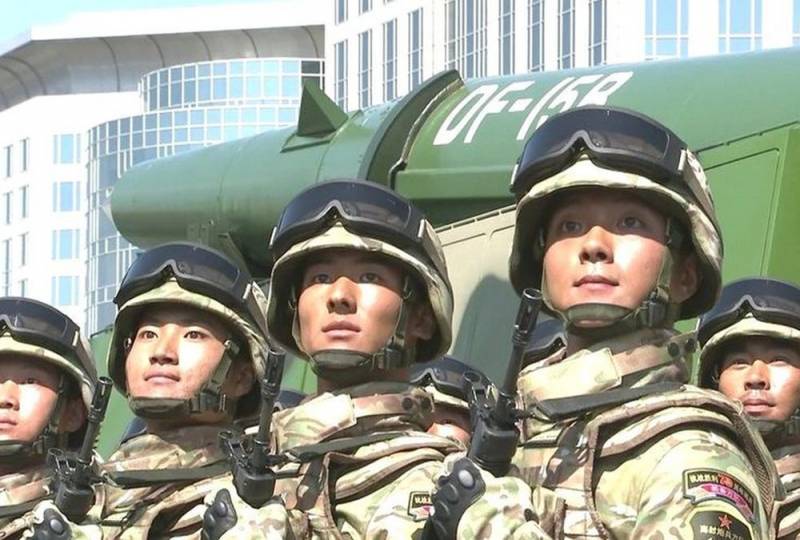 After the data on arms production in China became known, the Stockholm International Peace Research Institute (SIPRI, SIPRI) published its next rating. According to the report, now China, and not Russia, is the second largest planet in the world after the United States in terms of production and sales of weapons. This takes into account both export sales and domestic sales.
It should be noted that SIPRI employees first received similar information about China. The information is not the latest and relates to the period 2015-2017. However, this allowed the experts to do a more detailed analysis, revise the old ratings and present the results to the public.
The document states that earlier Chinese companies were not represented in the hundred of the world's largest arms manufacturers (top 100) due to a primitive lack of information. But now there is an opportunity to assess the potential of the Chinese defense industry.
It is emphasized that according to old data (2017), the top twenty of the rating included 11 companies from the USA, 6 from Europe and 3 from Russia. The total sales of US companies amounted to about $ 226,6 billion, and Russian $ 37,7 billion.
But now in the first twenty four companies from China appeared at once, with 4 of them in the top ten of the rating. Their sales volume is $ 3 billion.
The authors of the report draw attention to the fact that Chinese companies have a serious specialization in specific areas of armaments. However, in other countries, manufacturers have a wider range of products.
SIPRI explains that China's defense industry is represented to a large extent by a dozen large companies and one research institute. For analysis, we used data on the seven largest of them: AVIC - aircraft manufacturing and avionics; CASIC - rockets and space
technique
; CETC - electronics, software, radar; NORINCO and CSGC - ground equipment; CSIC and CSSC - Shipbuilding.
The largest of the listed Chinese company was AVIC. She produced and sold $ 20,1 billion worth of products and immediately found herself in sixth place in the top 100. At the same time, sales of the world's largest manufacturer of ground equipment NORINCO amounted to $ 17,2 billion.