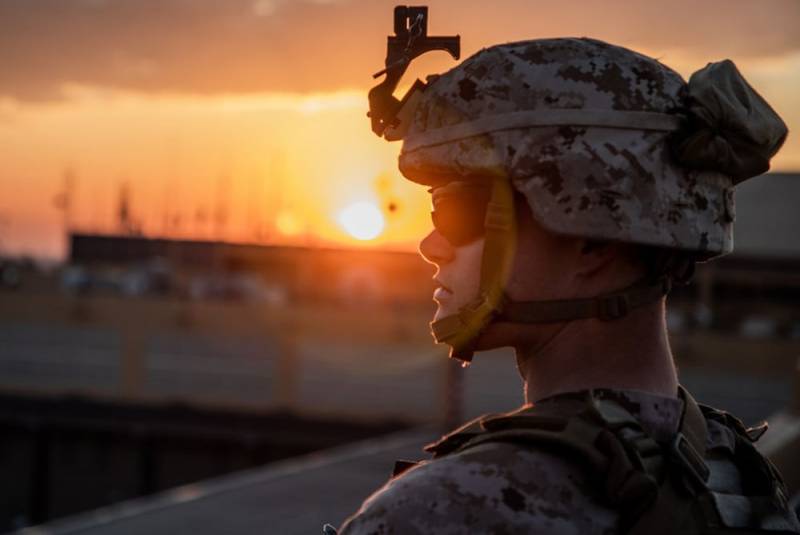 On the evening of January 26, 2020, the U.S. Embassy in Baghdad underwent rocket fire. At the same time, at least three people were injured. The Iraqi authorities have already called the incident "an irresponsible act," and the US ambassador to this country, Matthew Teller, condemned the incident.
Local media, citing sources in Iraqi law enforcement agencies, clarify that at that time no less than five missiles (presumably ammunition for the MLRS) were fired by unknown persons at the Baghdad green zone. Three of them hit the territory of the US diplomatic mission, with one rocket landed in the dining room building. After that, the Americans began to evacuate the embassy staff using helicopters.
This is an irresponsible act committed by individuals. Attack on US Embassy could lead to serious consequences
- said in his address acting Head of Government of Iraq Adele Abdel Mahdi.
Mahdi added that he had already instructed the Iraqi security forces to take all necessary measures to prevent the recurrence of such attacks. In addition, he ordered "to conduct an investigation, find those involved in the attack and put them on trial."
By the way, US Ambassador to Baghdad Matthew Teller also made a statement. He condemned the shelling and expressed the US position to the head of the Iraqi government. We remind you that before this the parliament of Iraq
demanded
withdraw US troops from the country.