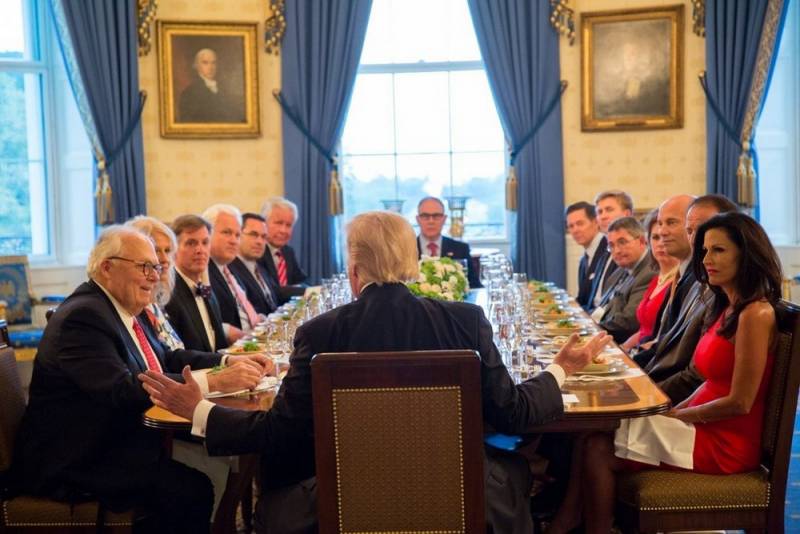 In anticipation of the US presidential election, opponents of Donald trump do not abandon attempts to compromise the current head of the White House.
One of the largest international information agencies and
News
Associated Press posted
video recording
allegedly made during an informal dinner hosted by Trump for his financial donors and closest associates at the Trump International Hotel in Washington.
The agency claims, and this, in fact, is the main scandal of this video that two businessmen of Ukrainian origin, Igor Fruman and Lev Parnas, were present at the dinner, who helped Trump's personal lawyer Rudolfo Giuliani to solve sensitive issues in Ukraine.
Apparently, the purpose of the publication is to refute the words of the American president that he is not familiar with Fruman and Parnassus, in the hope of influencing the decision of the senators in the case of the impeachment of Trump.
As for Ukraine itself, the head of the American administration during the conversation asked how long Ukraine can hold out in confrontation with Russia, and about the need to remove the US ambassador to Ukraine, Marie Yovanovitch, who assures the local elite that Trump will soon be removed by impeachment procedure .
In conclusion, it is worth noting that the situation with the publication of this video is best described by popular wisdom: "It's too late to drink Borjomi when the kidneys have fallen off."