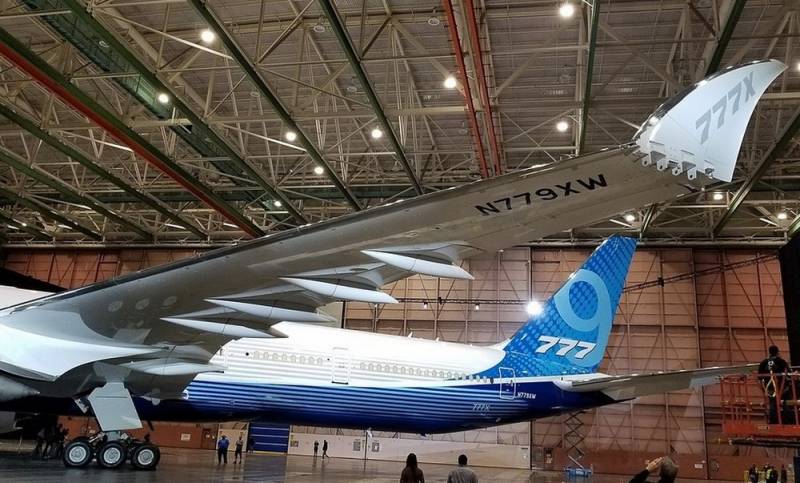 The failures that have plagued the American corporation for almost a year have not prevented it from creating and conducting the first test flight of the Boeing 777X wide-body aircraft.
The first test flight of "the largest and most efficient in terms of fuel consumption wide-body aircraft equipped with two engines", passed over the territory of Washington state and lasted 4 hours.
During this time, the liner made a flight from Everett to Seattle, during which the operation of all components and systems of the new machine was tested.
After the flight was completed, test pilot Ted Grady said that the liner system worked as normal, the flight plan was fully implemented.
The next test flight will take place with the presence on board a team of engineers and designers of the corporation.
According to the information provided by the company, the length of the twin-engine Boeing 777X aircraft will be almost 77 meters and will accommodate 426 passengers.
The plans of the corporation provide that in 2021, after passing the necessary certification, a new machine will begin to arrive to customers.
It is easy to guess that if the trade deal between Washington and Beijing is completed, then the Celestial Empire may become one of the largest buyers of the twin-engine Boeing 777X.