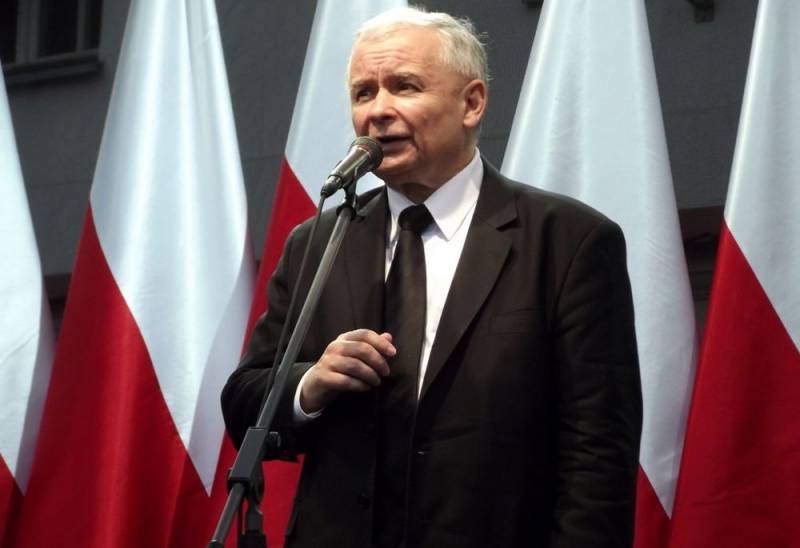 It is not the first year that Warsaw has been trying to beg for Berlin additional "compensation for damage" received in the Second World War, while clarifying that Moscow must compensate something. Moreover, the Polish "patriots" studiously do not notice that back in the middle of the last century, all issues were completely resolved.
For example, in a recent interview with the largest German tabloid newspaper Bild ("Bild," "picture, image"), the founder and chairman of the ruling conservative party, Law and Justice (PiS), Jarosław Aleksander Kaczyński, stated that Russia , and Germany are required to pay Poland the said compensation. At the same time, he clarified that Russia and Germany "cannot be compared," because in Berlin "there is a democratically elected government, there is law and morality."
You are right: Russia must also pay. But I do not believe that our generation will live to see Moscow accept its responsibility.
- added Kaczynski, stressing that the requirements of Warsaw "have no statute of limitations."
It should be noted that the Russophobe Jaroslav Kaczynski is not just a member of the Sejm (parliament) - it is one of the most influential people in Poland. From July 2006 to November 2007 he headed the government of this country. He is the twin brother of Polish President Lech Kaczynski, who died in 2010 in a plane crash near Smolensk (Russia).
We remind you that the question has repeatedly been raised in Poland that the country has not received reparation from Germany for the harm done. At the same time, in the fall of 2019, parliamentary elections were held in Poland, at which PiS won more than 43% of the vote, but the number of party seats in the Senate fell from 240 to 235. However, in 2020, the next popular election of the president should be held in Poland, so we are still waiting a large portion of Polish "patriotism".