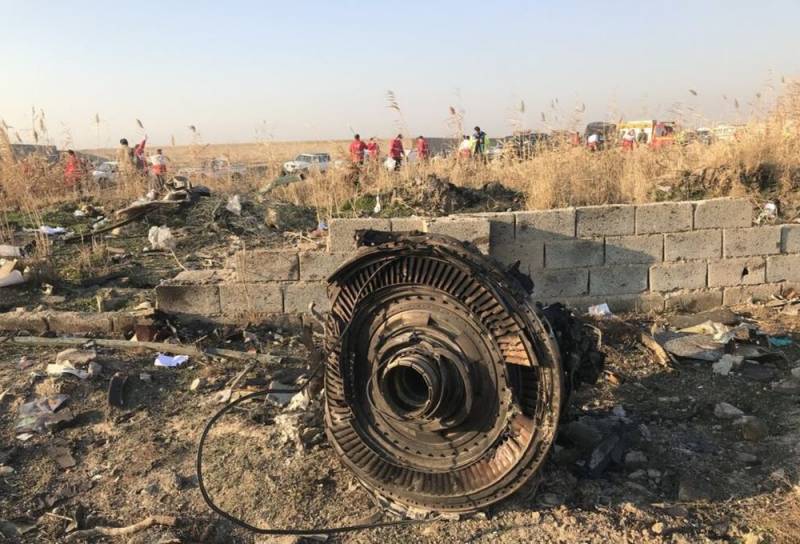 Recently
сообщалось
about the crash of the Boeing 737 airliner "Ukraine International Airlines" (UIA) near Tehran. After that, the Iranian authorities for some time claimed that the cause of the disaster was a malfunction. However, they later admitted that the airliner was shot down by an air defense system. Now it became known that the Iranian military, who shot down an airliner with 176 people on board, was arrested and is in custody. This was reported to the German magazine Der Spiegel ("Spiegel") by Iranian Foreign Minister Mohammad Javad Zarif.
During the interview, the minister had to answer various uncomfortable questions. For example, why did it take Iran three whole days to plead guilty, because the West immediately announced that the Iranians shot down the airliner by accident, mistaking it for a rocket flying to Tehran (on this day the IRGC
carried out
missile attack on US military facilities in Iraq and was waiting for a response).
Zarif replied that "it was a difficult situation and a difficult time." Then he drew attention to one incident that occurred several decades ago.
Others took a lot more time. Almost 32 years ago, the United States shot down an Iranian passenger plane. To date, they still have not officially apologized. The American soldier, responsible for the fact that the plane was shot down, even received a medal. While the Iranian who shot down the Ukrainian plane is now in prison
- said Zarif.
According to Zarif, people have the right to complain that the crash information was not disclosed. He emphasized that the Iranian government is not guilty of this. The minister allegedly himself learned about the real reason for what happened only two days later, when the military "came to the final conclusion that this happened as a result of someone else's mistake."
Another Der Spiegel question concerned an international investigation. Zarif explained that Tehran had already invited Kiev to participate in it, as the owner of the airliner and the American Boeing Corporation, as an aircraft manufacturer. The minister added that Iran is open on this issue and does not object to the participation of other parties. Moreover, Tehran conducts an investigation based on international requirements.