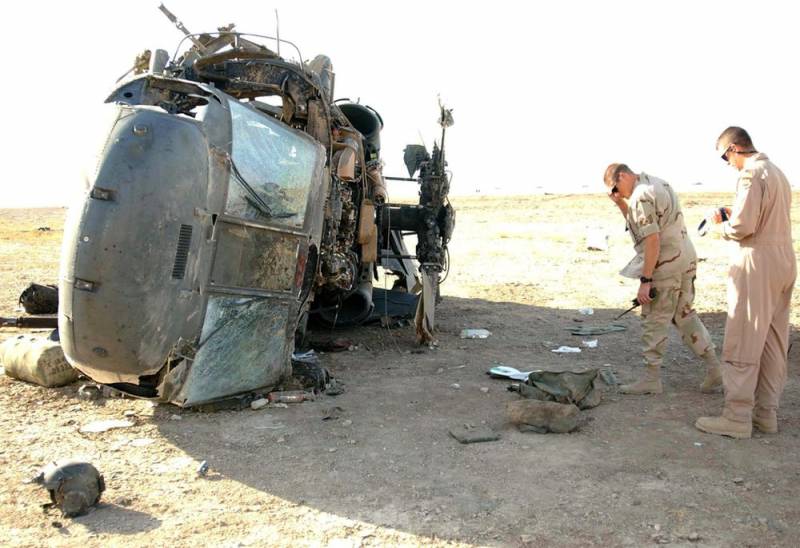 Recently, Iran, as promised, struck ballistic and cruise missiles at US military facilities in Iraq. Then the Guardian Corps of the Islamic Revolution (IRGC)
I spent
a massive attack on the Ain al-Assad air base and an airfield near the city of Erbil. At first, the Pentagon declared that there were "no casualties," but after a while they recognized that 11 of their military had suffered.
It should be noted that peppy reports from the Pentagon about the absence of killed and wounded American military personnel and personnel were frankly alarming the American public. After all, the losses among the Iraqi military, who were in the same place, were in the tens. After that, information appeared on the Web that as a result of the Iranian retaliation strike, no less than the number of Americans suffered and perhaps their number is in the hundreds.
And so, Pentagon spokesman Jonathan Hoffman admitted that 34 Americans suffered as a result of the shelling. At the same time, he clarified that eight of them are currently undergoing treatment in the United States, another nine in Germany. The rest have already returned to their units in Iraq. But the public still does not trust the US military.
According to the latest data, 34 military personnel received concussion and brain injuries
- said Hoffman,
Hoffman added that the Pentagon leadership has commissioned an analysis of the data collection system for injured troops in Iraq. He emphasized that sometimes the military's assessments are at variance with the medical opinions.
For clarity, we need to recall that in November 2020, the next election of the head of state should be held in the United States. In this regard, the incumbent President Donald Trump does not want to upset his voters. That is why the Pentagon literally squeezes out information that concerns such a sensitive issue, trying to convince the public.