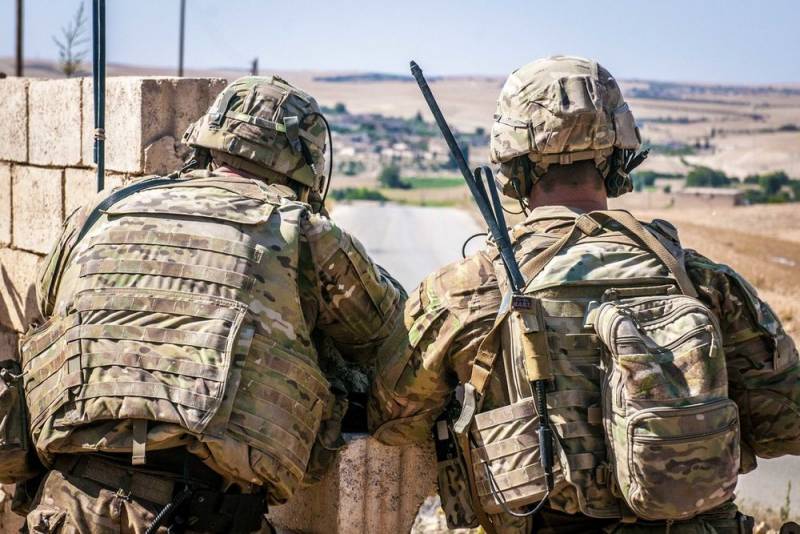 In December 2019, a single-member organization, The Syrian Observatory for Human Rights (SOHR) from London, London, disseminated data about a fight between Russian and American military in Syria. Then the Ministry of Defense
called
this is a "primitive fake", and the Pentagon has not reacted at all. But the "democratic" public did not calm down and the fake overgrown with data on the shootout. After which the Pentagon could not stand it, deciding to put an end to this issue.
It should be noted that the mentioned NGO has a very dubious reputation. She has been repeatedly caught providing false information. Moreover, SOHR itself denied the information about the above fight.
Jonathan Hoffman, spokesman for the US military, commented on the "shootout." According to him, the US military has normal relations with the Russians, they maintain contacts and there is no misunderstanding between them. That is, a conflict prevention mechanism has been established between the parties.
We made clear to other countries and forces that are in the region where our forces are located. We work through conflict prevention channels to ensure that there is no misunderstanding, no accidental clashes. We keep doing it
said Hoffman.
I have no information regarding what you call a "shootout." I can only say that we are located where we were, and they know where we are
- specified Hoffman.
It should be recalled that the United States, allegedly to fight ISIS (a terrorist organization banned in Russia), illegally entered its troops into Syria in 2014. In December 2018, U.S. President Donald Trump announced his victory over ISIS and promised to withdraw the U.S. military from Syria.
The Americans did withdraw some of the troops, but this was influenced by the Turkish military operation "Spring of Peace" in the fall of 2019 in northern Syria, and not by the good will of Washington. Now the United States controls only small areas of western, northwestern and southwestern Syria. As Trump explained, the US military "guards the oil" needed by the Kurds.