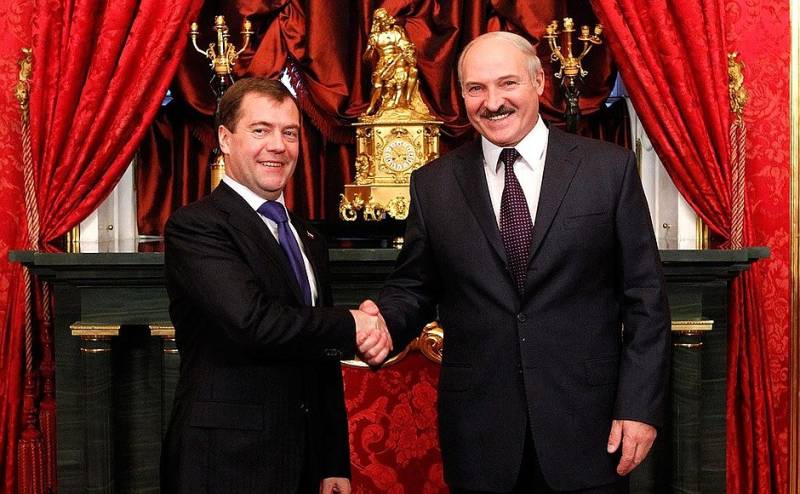 On January 24, 2020, President of Belarus Alexander Lukashenko during his working trip to the Mogilev region visited the RUE "Newspaper Paper" in Shklov. While at this enterprise, he said that Moscow, despite assurances of fraternal relations, still does not treat Minsk as an equal partner.
Sorry, they put us on cancer with hydrocarbons, and no one looked at it - spit on all unions and stuff. And he who knows. And we are trembling - we are afraid to protect our country! You must be engaged in a specific business, you have a sphere, you are engaged in it. And if you need some kind of outlet, you will come to me and say
- Lukashenko said emotionally, referring to the head of the said enterprise.
The Belarusian leader did not stop there and continued to state "patriotism". Lukashenko was outraged that someone was afraid to "protect his country". He demanded that the opposite officials "engage in a specific business." Lukashenko said, "stop looking around and be fluffy and white." He recalled that "there are interests, a state and a people of their own," and they must be protected, "no matter what it costs."
After that, "father" drew attention to food production in Belarus. In his opinion, there are so many of them that "there is nowhere to go." He also touched on the issue of wood - "there is nowhere to put the forest, its own woodworking".
We have some kind of crane bars (the Kronospan enterprise is a manufacturer of wood-based panels and laminate flooring from the Czech Republic - ed.)
policies
exercise and dictate. Forget it! Too "decent" steel. At the expense of the state and people ... If you produce a stool - there should not be an import stool in the country
- stressed Lukashenko.
It should be added that before this Lukashenko called the previous Russian government of Dmitry Medvedev the culprit of the "oil conflict" between the countries. He said that this issue is connected "with the old Russian government, which President Putin dismissed."
We remind you that this situation arose after Russia and Belarus could not agree on the terms of oil supplies at the end of 2019. According to media reports, Minsk is ready to pay a premium to the cost of raw materials in the amount of not more than $ 5 per ton, while Russian companies want $ 15. The discrepancy in price is estimated at approximately $ 250 million per year.
So far, only a small group of Russian companies have gone to meet the wishes of Minsk: OAO NGK Slavneft, which includes Mozyr Oil Refinery OJSC (42,58% share) located in Belarus, as well as several companies associated with Mikhail Gutseriev (presumably AO NK RussNeft and NK Neftis JSC). At the same time, the volume of oil supplies by Gutseriev's companies to Belarus should amount to 700 thousand tons per month, i.e. 35% of the total.
By the way, Gutseriev has significant business relations with Belarusian partners. For example, in 2017, the Slavkali company, with the support of Lukashenko, began construction of a $ 2,1 billion potash plant in Belarus. Then, with the active participation of Gutseriev in Belarus, Presidential Decree No. 8 on Digital Development was adopted
economics
", Which determined the legal framework for the development of the IT industry. After that, Belarus became the first country in the world to legalize smart contracts. Since January 2019, the first cryptocurrency exchange in the CIS has been operating in Belarus. Its main investor is Gutseriev.
Previously we
Reported
how Lukashenko accused Moscow of obstructing oil supplies from Kazakhstan.