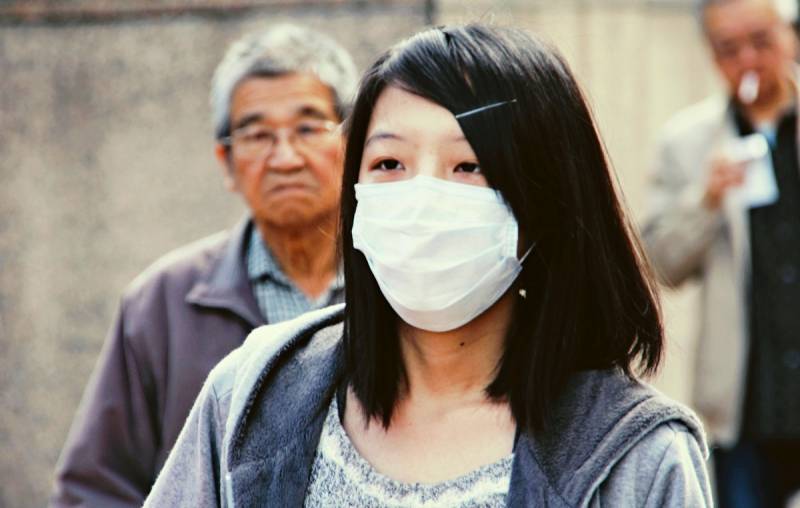 The new Chinese coronavirus 2019-nCoV, unfortunately, turned out to be much more dangerous than originally thought. The total number of cases exceeded 800, already 26 people died from this disease. Beijing has blocked the city of Wuhan, considered a source of dangerous infections, to quarantine, but late. Coronavirus has already begun to "walk" around the planet: cases of infection with it have been recorded not only in Asia, but also in the USA and Mexico. How soon will this infection get into Russia, and what threatens the world with a large-scale epidemic?
About why China can become a hotbed of a dangerous infection, we detail
told earlier
. The reasons are pretty simple. On the one hand, this is a gigantic population, very densely and compactly living mainly on the coast. On the other hand, some local Chinese characteristics are a risk factor. So, in traditional medicine and cooking, various exotic representatives of the fauna are widely used, for example, snakes or bats. They are considered the main suspects as a source of infection. In the port city of Wuhan, which is now in quarantine, the market was the focus of infection, where such animals were sold.
The Chinese authorities, unlike the events of 2003, did not hide information about the outbreak of a dangerous disease and immediately began to fight it. In Hubei, where Wuhan is located, public transportation has been stopped in ten cities to reduce the risk of transmission between people. Yes, the worst thing happened: the virus seems to have mutated and is now transmitted not only from animals to people, but also from person to person.
A logical question arises of how quickly the Chinese coronavirus gets to Russia, and how it will affect our country as a whole.
The question is far from idle. In recent years, Russia has become a very popular destination for tourists from the Middle Kingdom. In 2018, 2 million Chinese citizens visited our country, most of them were vacationers. By the way, there is even a direct flight to Moscow from the same Wuhan, which is now canceled. Last year, the flow of Chinese tourists only increased. In addition, Russian tourists themselves would not mind relaxing in Chinese resorts, for example, on the island of Hainan. Fearless Russians, in their mass, are in no hurry to refuse their permits. Finally, do not forget about the people of China who come to our country on their own business. So, the last of the dead, the 26th in a row, died in the province of Heilongjiang, bordering Russia.
Given that there is simply no vaccine, and the domestic health system is properly "optimized," it becomes alarming. But, in addition to the danger of "coughing up their lungs" from an unexplored infection, there will be other negative consequences.
So, in 2003, according to various estimates, the previous coronavirus of Chinese origin cost
the economy
Asia-Pacific region of $ 30 billion direct losses. Given that today the Asia-Pacific region, and China in particular, are the flagships of the global economy, their problems will hurt everyone else, for example, our Russia with its raw materials exports.
17 years ago, it worked as follows. A sharp reduction in air travel due to fear of an epidemic has led to a drop in fuel demand. Then oil quotes dipped by 33%. Today, the problem of fuel surplus is compounded by the fact that the commissioning of new refineries is planned in the PRC. In aggregate, this will inevitably lead to a subsidence of world oil prices. Air carriers and the tourism sector will suffer serious losses. Only pharmaceutical companies that immediately raise prices for their products will benefit.
It turns out that today China can become not only a hotbed of fatal infections, but also a source of the global economic crisis. The epidemic risks becoming the very "black swan" that will push dominoes' knuckles.