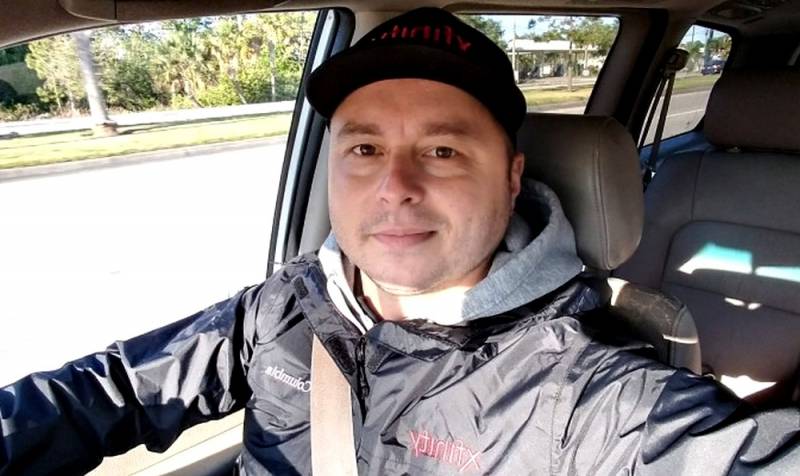 Thanks to Hollywood and numerous American television series, life in the USA is a secret dream of many Russians and citizens of the former USSR. Actually very few decide to emigrate to this country. It all develops differently: some are better, others worse, and still others decide to go back. The portal told about his experience of life in the USA and the reasons for the subsequent move to Russia
Ru_Open
Our compatriot Alex.
Why did you decide to emigrate
Acquaintance with the USA at Alex began with a regular tourist trip to relatives. He and his wife lived there for a month, and he immediately liked this country very much. In Russia, he could not sleep peacefully, thinking how to return there on an ongoing basis, which he did three years later. What did he like so much?
What is good in the USA
Purity. She was almost everywhere. This refers to the absence of dust not on the streets. Walking in white clothes all day, in the evening Alex found that she remained surprisingly clean. The Russian explains this phenomenon by the high quality of the roads, from where a lot of things usually fly, and by the fact that there is little open ground, the land is everywhere sown with grass.
Cheapness. Cheap were gasoline, food, clothes, many things. This immediately attracted, however, later it turned out that everything was somewhat more complicated.
Friendliness and willingness to help. For example, having lived in Florida, a Russian family was confronted with a phenomenon such as hurricanes. It turns out that every year almost the entire state escapes from them and hides in the neighboring ones. Alex and his wife were forced to leave the 5th category hurricane in Mississippi. There, some locals, learning that they were from Florida, offered them money as support and were ready to feed at McDonald's at their own expense.
Emigrant realities
For the sake of moving Alex sold two cars, gaining 25 thousand dollars for them. Fortunately, he did not sell housing in Russia, which he subsequently rejoiced about. Of these 25 thousand, 20 were spent in the first three months. 12 thousand dollars was spent on renewal of status, of which 4 were the fees of a local lawyer. About American lawyers, Alex generally responds very negatively.
For everything I had to make deposits, for example, when renting an apartment, buying a car, without which nowhere. The most difficult thing is that for the first 9 months he did not have the right to work in the USA. He worked informally as a freelance programmer, but he still did not have enough money, in fact, the emigrant quickly turned into a beggar, forced to borrow money for everything, in particular, for the services of a lawyer, with whom he could only pay by installments.
In the future, Alex was able to get a telecommunications company. Like a cable guy, he had to constantly plug in an Internet cable on poles where squirrels regularly chew on them. Interestingly, according to the Russian, the Internet in the US is slow and very expensive. At work, the emigrant had to face the wrong side of the life of ordinary Americans. A word to himself:
You push the dressers away, and there are some underpants lying around, some vibrators, condoms, a bunch of dirty laundry, a bunch of cockroaches. Especially with blacks at home. They are pigs, everything. Blacks have everything dirty, straight ahead ... As a rule, while I work, an American dark-skinned (or American) lay on the couch, burping and spoiling the air stably. Unpleasant. I already knew where black people were in the area, I did not like to drive them.
However, according to Alex, for some reason African Americans are afraid of Russians and generously give them tea. But white citizens of the United States constantly monitored his work, suspecting that he might steal something. Moreover, he was regularly shown to him as an emigrant as a third-rate person, openly making fun of him.
What did not like
In addition to the described disadvantages of emigrant life, Alex points to the following factors that influenced the decision to return home.
Danger There are a lot of maniacs in the USA, this is a dangerous country for children. Before entering Volmart, everything is hung with announcements of missing children and adults. The Russian did not like it very much when an unpleasant-looking man, not quite adequately behaving, approached his wife and child for a walk. When she called him on the phone, Alex told her to silently roll off with the child from there. On the road, in the event of an accident, they may very well start shooting.
Inadequate. There are many homeless and mentally unhealthy people in the USA. In order to save money, psychiatric institutions are closed, and patients are transferred to medicines and walk along the streets. Periodically, such people begin to behave extremely inappropriately and scream loudly.
Strange "friendship." Among Americans, it's quite normal to "knock" the boss even at his friends. At the same time, everyone is very smiling and friendly.
"Buttock" theme. The main topic in communication between men is "asses" and "breasts". Due to the excessive emancipation of American women, many American men suffer from sexual dissatisfaction. This is sublimated either in frank conversations among themselves, or in an excessively close "male friendship." This is one of the reasons for the spread of homosexual contacts.
Uncleanliness. Another small but unpleasant touch. According to Alex, even in a decent restaurant everything can be in dirt and crumbs, and an American will sit at the next table, burp and loudly spoil the air. The Russian has encountered such behavior more than once.
Police state. According to Alex, in the United States, they immediately call the police.
Together, this all led to the fact that the Russians decided to return to Russia.