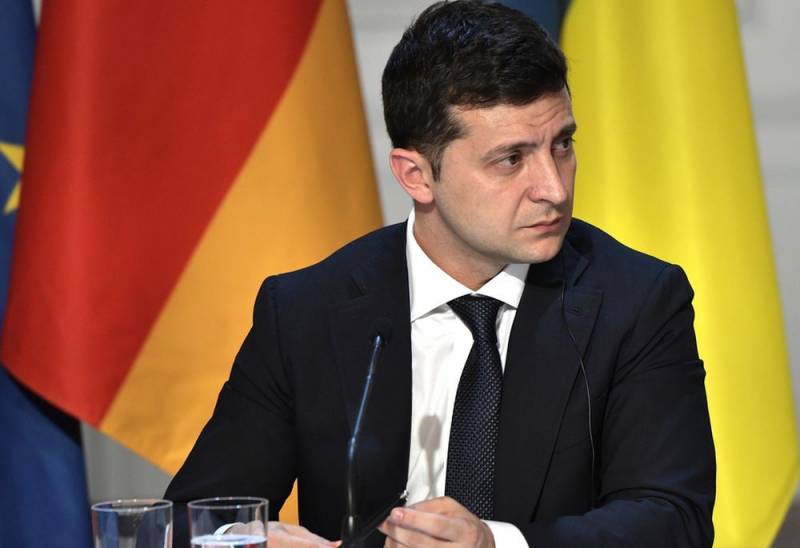 January 22, 2020, President of Ukraine Vladimir Zelensky, at the World Economic Forum in Davos, in a fit of "patriotism" said that Britain's exit from the EU is a "great" chance for the "nation" to join this association. Perhaps Zelensky was affected by lard, dumplings and borscht left over from the past "Davos", which the young "commander" submitted to the "panel" of oligarch Viktor Pinchuk, or maybe he decided to adjust his confidence rating, which had already fallen below 50% .
It should be recalled that Pinchuk is the son-in-law of the former "father of the nation" Leonid Kuchma, the great friend of singer Elton John and the business partner of the "philanthropist" George Soros. Therefore, it is not surprising that Zelensky flew to Davos with a large delegation of "suckers".
In addition, Zelensky announced that Ukraine's task is to become the leader of Eastern and Central Europe. At the same time, Zelensky asked that Kiev be treated "as an equal and powerful partner."
We program ourselves for positive thoughts, for ambitious tasks - to become a leader in Eastern Europe and Central Europe. These are ambitious plans. Nothing is impossible
- Zelensky said at the 50th anniversary forum.
It should be noted that Senator Alexei Pushkov, a member of the Federation Council of Russia, has already commented on Zelensky's words.
Zelensky's call to accept Ukraine into the EU instead of Britain is beyond common sense. It is difficult to strike at the EU with a greater force than to accept a midnight burdened by the crisis in the Donbass, torchlight processions, the troubled Ukraine. Zelensky believes the EU should want this. But the EU does not want
- wrote Pushkov in his Twitter account on January 23, 2020.
The senator emphasized that "Ukraine has no chance." Moreover, given the situation, it's simply impossible to think of a worse moment for joining the EU.