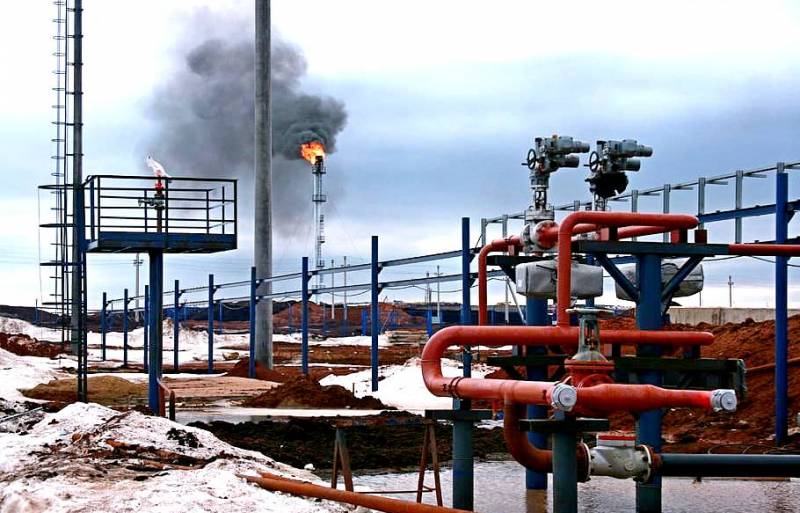 President Lukashenko made another move in the "oil war" with Russia. Having bought a test batch of Norwegian oil through Lithuania, he began negotiations with Ukraine on pumping oil through the Odessa-Brody pipeline from Azerbaijan. How far is Alexander Grigoryevich ready to go, and how will his demarche turn out for relations between Russia and Belarus?
We repeat once again: speaking of oil, we have to mean the question of the future Union State of our countries. It is in the oil industry that the "special" position of Minsk is most clearly manifested. Our Belarusian friends and partners want to buy "black gold" at Russian prices, and if this is not possible, then receive compensation for their refineries from our own federal budget on a par with domestic companies.
The position is quite original, to which Moscow responds quite reasonably. If Belarus wants to work according to internal Russian rules, then it should integrate economically within the framework of the obligations undertaken by Minsk to build the Union State. If not, then oil prices will be for her, as for everyone else. Fair. And then everything will depend on what President Lukashenko decides. There are not many options.
1. The compromise.
During the negotiations between Moscow and Minsk, a compromise can be found, and then Belarus will receive oil at a discount, starting to move forward on the construction of the Union State. Or it will carefully simulate this process.
2. The end of the Union State.
Alexander Grigoryevich may decide that hunger will be prettier to him than satiety in close alliance with Russia. This will mean the end of the Union State, which will occur either legally - by the withdrawal of Belarus from the treaty, or in fact - through the consistent economic and political separation of Minsk from Moscow. The consequences of such a gap will be very serious and not entirely clear for both sides.
On the one hand
, Belarus will suffer very serious losses. Nothing will stop her from switching to alternative sources of oil. If necessary, Minsk will receive "black gold" both through the Baltic states and through Ukraine, and even completely replace the volumes that it receives from Moscow today. The key question is what it will cost him.
In particular, Norwegian oil cost Belarus $ 10 per barrel more than Russian. Then I had to pay Lithuania for its unloading and delivery by rail. It turns out a margin of 25-30 dollars. Plus questions to the quality of oil. Belarusian refineries are ground for Russian raw materials. During the experiment with Venezuelan oil, it had to be mixed with Russian oil so that the equipment "digested" it.
As for the use of the Ukrainian oil pipeline, we must remember that it will not be free, Kiev will not engage in charity. And Kazakhstan will not sell raw materials cheaper than the market price. And Poland has already warned Minsk that it will not use Druzhba in reverse mode so as not to lose supplies from Russia.
As a result, Belarusian refineries may start working at a loss. With a complete breakdown in ties with Russia, Minsk will also lose transit payments for pumping "black gold" to Europe. But domestic oilmen will be in the black. Those 18 million tons that go to Belarus at a discount can be sold abroad at world prices. Plus, Russian oil products in foreign markets will be able to squeeze Belarusian.
On the other hand
, such a break between Moscow and Minsk would mean the end of the Union State project. Belarusian propaganda in all
economic
the Kremlin will blame the problems, and a sharp rise in anti-Russian sentiment will begin. President Lukashenko will be forced to seek friendship with Europe and the United States, and most likely will find one. Instead of the only official ally on the western frontier, we will get a second Ukraine in the future with all the ensuing consequences.
So, counting the possible profits, you should think a little about the very near future. Still, it is better to find some compromise acceptable to both parties.