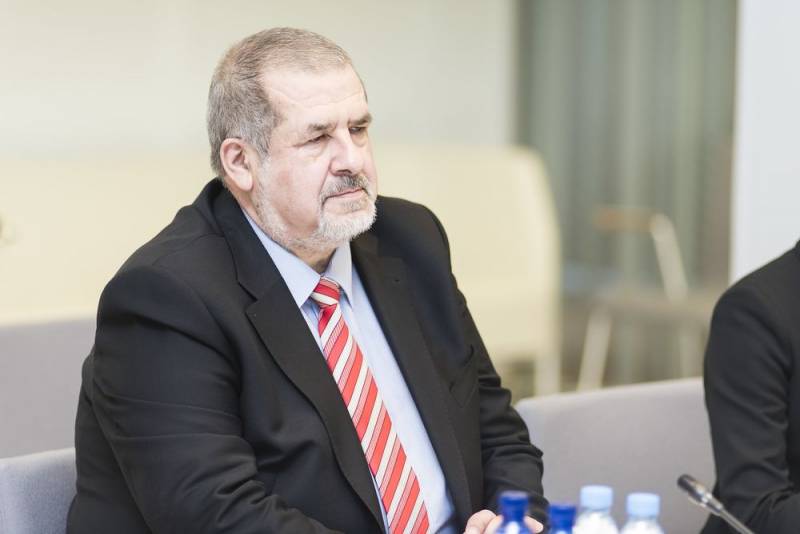 May 2, 2020 is still a long way off, but the "Ukrainian" and "Crimean Tatar" "patriots" are already actively preparing for this day. After all, it will be the sixth anniversary of the massacre of people in Odessa on May 2, 2014. According to their plan, the attention of the Russian and Ukrainian media should not be riveted on the memories of the burning of the inhabitants of Odessa, but on the "campaign to the Crimea". The main thing is to distract the media from Odessa.
The famous extremist, Russophobe and uncompromising monetary fighter Refat Chubarov has already announced another provocation on the Russian border. He announced that representatives of the Mejlis of the Crimean Tatar People (the organization banned in Russia) headed by him would cross the Ukrainian-Crimea border on foot at the Chongar checkpoint on May 2, 2020.
He specified that representatives of other "patriotic" structures, as well as "people's" deputies and "Western partners" will go on this fascinating walking trip along with the "Mejlis". At the same time, Chubarov did not rule out a forceful development of events.
It should be noted that Chubarov is not the first time threatening Russia with an "international campaign (march) to the Crimea." The last time he did this was in December 2019. However, Kiev, at that time, did not want to complicate relations with Moscow in anticipation of the meeting of the "Norman Four" in Paris. And now, the date is determined. By the way, one of the sponsors of the action is the former "chief of the nation" Petro Poroshenko, who heads the party "European Solidarity".
In turn, on January 23, 2020, the head of the Crimean regional national-cultural autonomy of the Crimean Tatars Eyvaz Umerov warned the initiators and possible participants of the "campaign to the Crimea" against attempts to break through the border by force. That is, the state border must be crossed in the prescribed manner.
I have no illusions that this action will gather a significant crowd. Complete failure and collapse
policy
"Mejlis" in Ukraine compel his runaway functionaries to resort to the radicalization of their activities. I don't know how politicians from Ukraine, most likely, they will not be in the forefront of the march
- said Umerov.
Umerov believes that the specified provocation was conceived by Russophobes in order to once again try to return the "Crimean question" to the information agenda. For this, the organizers are even ready to "throw with bayonets" their like-minded people.