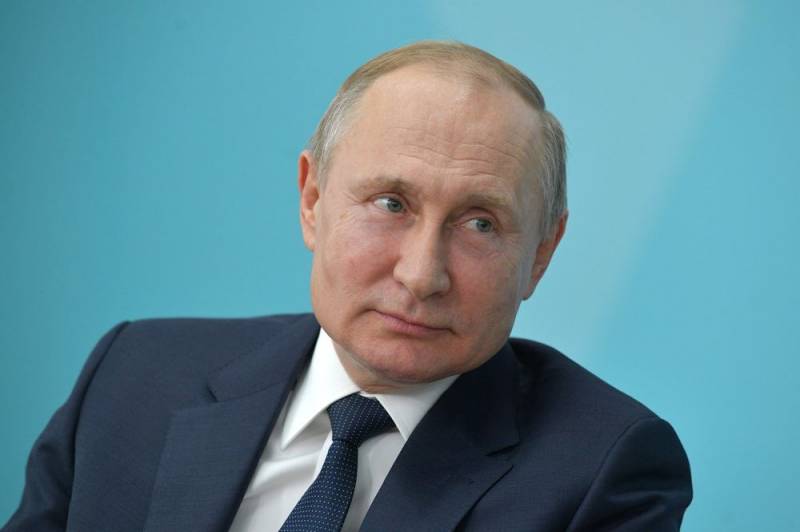 On January 22, 2020, Russian leader Vladimir Putin, in anticipation of the Day of Russian Students, met in Sochi, at the Sirius educational center, with students from leading universities, schoolchildren, and teachers. The president said that Russia does not need to experiment with the transition to a parliamentary republic. In his opinion, Russia is a multiconfessional and multinational country that simply needs "strong presidential power".
At the meeting, one MGIMO student suggested using the experience of Singapore in Russia, where she held the position of minister-mentor. To which Putin objected that such an option is not suitable for Russia, since it will simply undermine the institution of the president.
Putin explained that Lee Kuan Yew was a mentor in the government of his son - Lee Hsien Lun.
He was a father, dad was acting, so there continuity was direct
- said Putin.
At the same time, Putin did not deny the merits of dictator Lee Kuan Yew, calling him an outstanding statesman, "created the country."
Do you want me to be a mentor?
- Putin specified, to which he received an affirmative answer.
In our country, if some kind of institution appears above the president, this will mean nothing more than dual power. Absolutely fatal situation for a country like Russia
- said Putin.
After this, Putin reiterated that Russia does not fit the parliamentary form of government, where the figure of the head of government depends on the winning party, and the number of terms is unlimited.
We do not have
political
parties that have existed for more than a hundred years, as in European countries, and this is a prerequisite
Putin remarked, emphasizing that in more experienced Europe on such issues, they sometimes cannot form a government for six months.
Russia should certainly be a strong presidential republic. We have so many nations, nationalities, different ways of life. All this to integrate within the parliamentary republic, in my opinion, is almost impossible
- summed up Putin.
On the same day, the head of state visited the Lipetsk region and got acquainted with the objects of the social infrastructure of the Usman district. At a meeting with members of the public, the president noted that parties in Russia are often associated with one specific person. In his opinion, this negatively affects their work.
Putin once again said that for the transition to a parliamentary republic, it is necessary that political forces have a long history, preferably a century, and not be created for a specific person.
And here, as a rule, the party is associated with a specific person. The most striking example in our country is Vladimir Volfovich Zhirinovsky. There is Zhirinovsky-there is the LDPR. There is no Zhirinovsky ...
- Putin said spreading his arms.