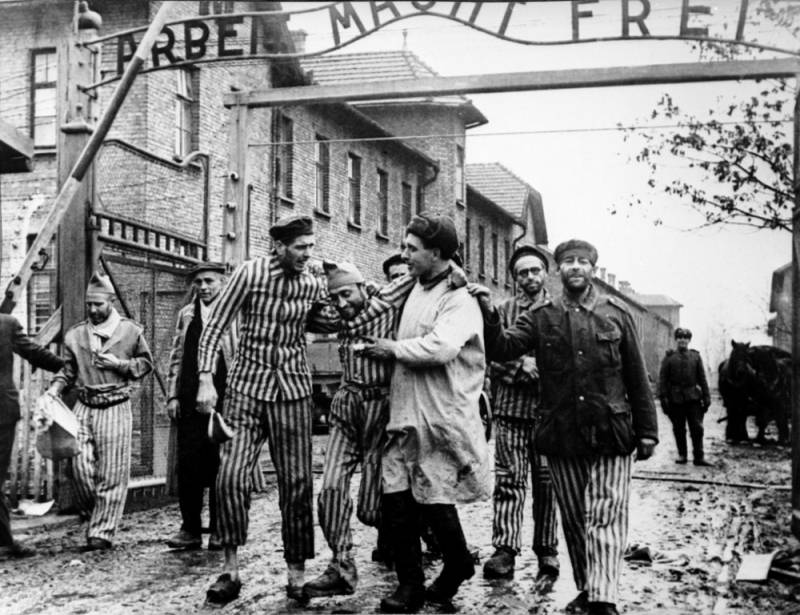 Trying to rewrite history and equate the actions of the USSR with the actions of Nazi Germany, the Polish leadership opened a Pandora's box, the contents of which will bury the image of the victim carefully created by Warsaw.
The FSB unveiled the unique, previously classified "Top Secret," archival documents on Auschwitz, which contain the personal files of the overseers of this death camp.
Given the fact that the concentration camp was located in Poland, there were many Poles among the overseers who mocked the prisoners.
Moreover, often, these were Polish nationalists, whose convictions lasted exactly before the arrest, after which they voluntarily agreed to work in the death camp, and in their desire to curry favor with the Nazis were "holier than the Pope."
Almost all prisoners who survived their release claimed that the kapo (guards) - Poles were more cruel than the Nazis themselves.
Among the personal files of the Pole overseers, in particular, are the cases of Elizabeth Gazelov and Alfred Skshipek, who during interrogations did not hide the fact that violence against prisoners was common and was systematic. So systematic that the guards could not even count all the victims.
Recall that the Polish president Andrzej Duda refused to go to Israel at the "International Forum on the Remembrance of the Victims of the Holocaust."