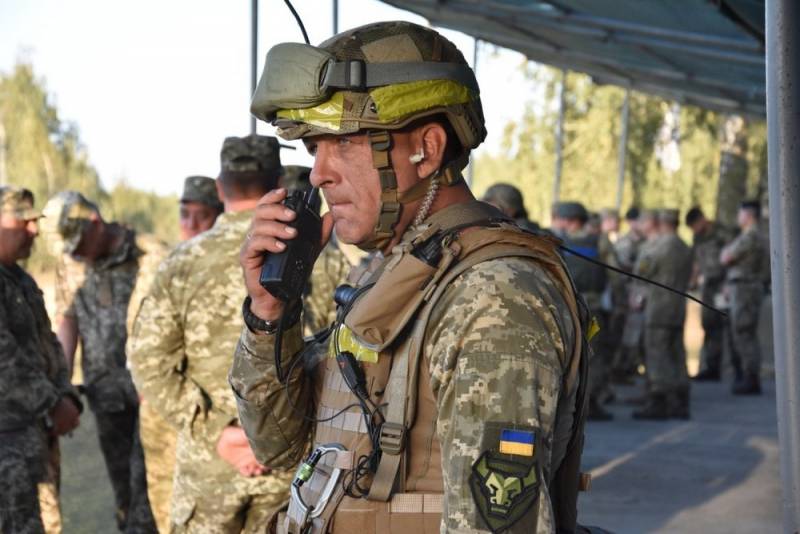 After the records became public, on which Prime Minister Goncharuk admitted that he was an amateur and scornfully spoke about the mental abilities of President Zelensky, the inadequacy of the members of the Ukrainian Cabinet of Ministers became more apparent.
The Minister of Defense of Ukraine Andrii Zagorodniuk, who suddenly decided to doubt the international agreements approved by the leaders of the leading countries of the world, was no exception to this:
We are opposed to breeding along the entire line, because such a path is erroneous, and one that contradicts the very essence of the Minsk agreements. Who should they get divorced if they need to disarm? There are actually many reasons, but this is the main one. It's like different tracks that don't match.
He would have to stop, but, apparently, according to the degree of inadequacy, the Ukrainian Minister of Defense can give odds to his boss:
And how can you breed for years? It would turn into a frozen conflict. And we categorically do not fit recognition of the frozen conflict. Some
policy
they said and now they say: let's admit this as a frozen conflict. This is the wrong way, because it actually fixes an agreement with the situation that is now, and says: well, that's it, it suits us, it doesn't suit us formally, but we agree that let it be so. Then the tension is removed, no one is talking about the return of the territories or it is very sluggish, and the tension is certainly being removed from the entire international community, the lifting of sanctions begins to lobby, and all this will continue for decades.
It is difficult to say for sure, but it seems that the Ukrainian minister, by the simplicity of his soul, simply does not understand what he is carrying.
But in fact, the situation is simple as three pennies: no one is interested in the opinion of the object of international relations on how the Minsk agreements should and should be implemented at all.
And Zagorodniuk will either have to accept these rules of the game, or give way to a more adequate performer.