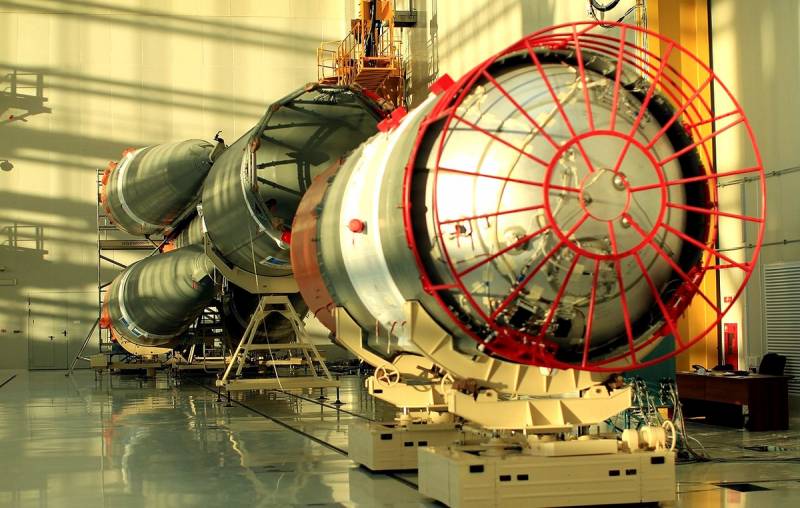 The promising medium-class LV Soyuz-5 (Irtysh) has every chance of becoming difficult. This follows from the theses prepared by RSC Energia for the XLIV Academic Readings, which will be held from January 28 to January 31 in Moscow.
Specialists of the corporation believe that to transfer the rocket into a heavy classification, it will be necessary to develop a more powerful power plant for the second stage and modernize the launch pad. At the same time, according to preliminary calculations, the engine thrust index should grow by 80 tons-forces, and the refueling mass - by 60 tons.
The above modernization will increase the carrying capacity of the carrier to 20,1 tons. At the moment, according to the current project, this indicator is 18 tons.
Recall that a heavy missile, according to the Soviet classification, is called a carrier with a carrying capacity of 20 to 100 tons.
The first launch of the promising Soyuz-5 launch vehicle is scheduled for 2023. At the same time, on its basis by 2025 it is planned to develop another Soyuz-6 middle-class missile. The latter, in combination, should be the second step for the superheavy Yenisei. Thus, the transition of Irtysh to a heavier category seems quite appropriate.