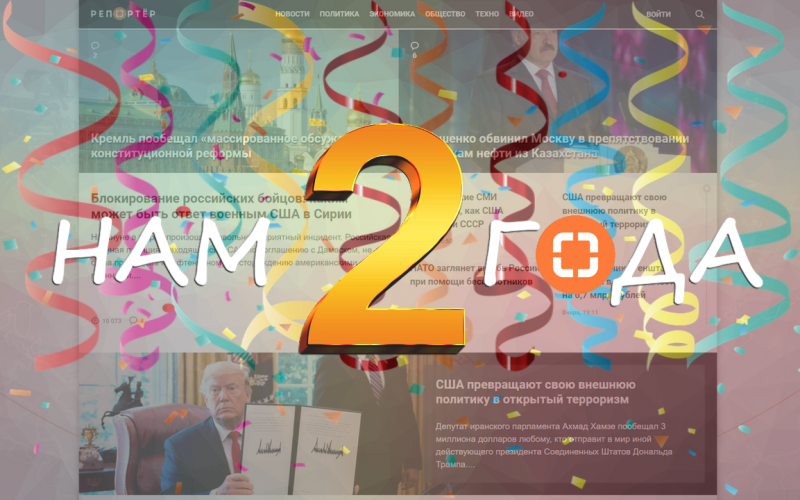 Information portal "Reporter" today celebrates its second birthday. Two years, on the one hand, is too young an age to draw any conclusions and take stock, however, in the modern media space this is still a certain period.
During this period of time, our team worked exclusively for you every day, our dear readers. We were engaged in presenting information that aroused your keen interest. Together with you, we discussed acute issues of both the internal and external agendas of Russia and the countries of the post-Soviet space, talked about your vision of the state of affairs in
the economy
In
policy
, in the social sphere, gave their assessments of the changes that were happening before our eyes.
The audience of the "Reporter" is growing, which means that two years of our team's work have been well spent. Your interest in the site is a direct proof of this. For two years, about 5000 users have registered on the site, and all of you have written more than 50 thousand comments.
We tell you, our dear readers, sincere words of gratitude for the response that we see regarding our work. This feedback allows you to "fine tune" the operating modes, publish the most interesting topics and stories for those who have chosen "Reporter" to receive daily informational summaries.
Sincerely, the team of "Reporter".