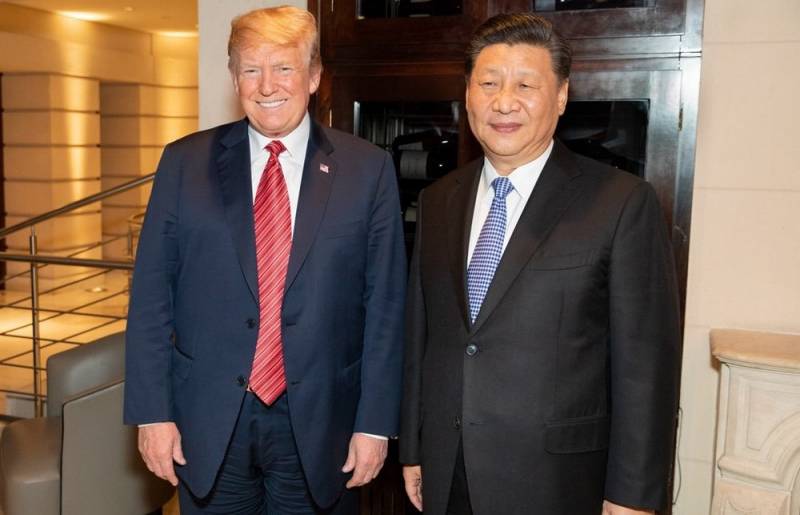 The United States and China have signed only the first stage of the transaction, while in Europe they have already begun to calculate the losses from the fall in exports to the Celestial Empire.
As research at the Kiel Institute of the World
economics
(Kiel Institute for the World Economy), only as a result of the first stage of the transaction between Beijing and Washington, European countries will lose about 10,8 billion dollars.
Associated with the need to increase imports from the United States, China will be forced to reduce supplies from EU countries.
Aviation manufacturers are among the first, and almost the most affected.
equipment
. Having managed to make money during the problems with Boeing, they will now observe how the American corporation will compensate for its losses.
Losses of aircraft manufacturers will amount to $ 3,7 billion, vehicles $ 2,4 billion and industrial equipment $ 1,4 billion.
By signing the first part of the agreement, the United States not only dealt a blow to the European economy, but made China its accomplice in undermining the principles of the WTO.
Kiel Institute President Gabriel Velbermair notes:
The agreement further undermines the foundations of the World Trade Organization (WTO), namely the principle of free trade. China, which has repeatedly insisted on the values ​​of the multilateral system, thereby makes itself an accomplice in violating the basic principles of the WTO.
Moreover, thanks in large part to the United States, Europe is still bound by sanctions against Russia.