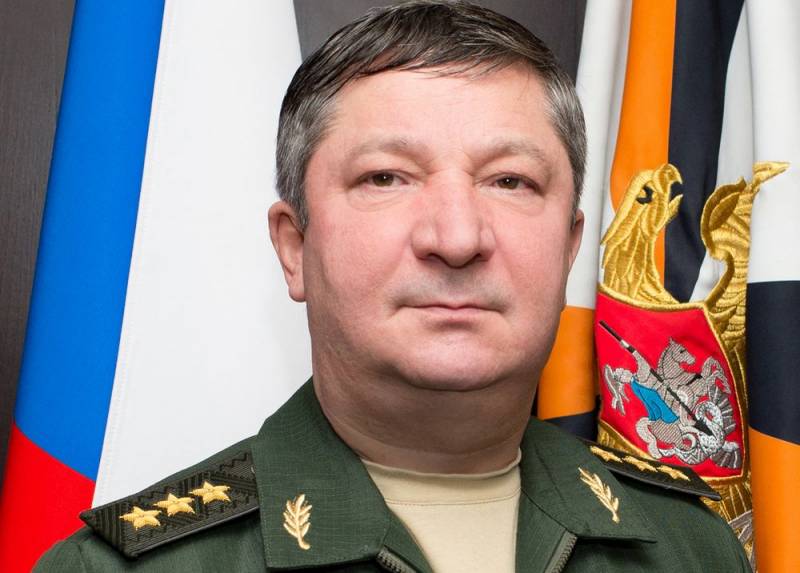 On January 21, 2020, it became known that a military investigation indicted the former deputy chief of the General Staff (General Staff) of the Armed Forces of Russia, Colonel General Khalil Arslanov of especially large-scale fraud (theft). On this day, the Second District Military Court examined the complaint about the arrest of the property of the accused.
It turned out that the general was accused of two episodes (crimes) at once. According to the investigation, the total amount of the misappropriated money is almost 6,7 billion rubles. From the documents announced by the judge, it follows that the charges were brought against the general on October 18, 2019. He is accused of crimes under Part 4 of Art. 159 of the Criminal Code "Fraud committed by an organized group either on an especially large scale or entailing the deprivation of a citizen in a dwelling"
According to the military investigation, the general carried out the theft of funds, as part of the execution of the state contract, in the amount of: almost 191,5 million rubles and at least 6,5 billion rubles, respectively. By the way, the investigation deadline is set until February 6, 2020.
It should be noted that the general became the defendant in a criminal case that was instituted on August 6, 2013. Then the reason was the very fact of the theft of funds at the conclusion of the state contract for the performance of maintenance and repair of special military
equipment
.
At the same time, the claims of the military investigation against the general became known only in the fall of 2019. This happened after other persons involved in the criminal case began to cooperate with investigators. Moreover, the general himself, who is under recognizance not to leave, denies his guilt.
Along with the general in the criminal case, a number of high-ranking officials are taking place. Colonel Pavel Kutakhov, Jr., head of the orders department for improving the technical basis of the command system of the Russian Armed Forces (from the family of twice Hero of the Soviet Union, chief aviation marshal Pavel Kutakhov). In October 2019, he was detained by employees of the FSB military counterintelligence department and was sent to a pre-trial detention center for two months. It was found that instead of Russian equipment, the aircraft received equipment from China, on which labels were simply glued.
In addition, the case involves the head of the 1st Directorate of the Main Communications Directorate of the Armed Forces, Major General Alexander Ogloblin, as well as the general director of ErSiAi LLC Tatyana Ilyina detained in 2017 and the former top managers of Voentelecom OJSC, the ex-general director Alexander Davydov , his first deputy Oleg Savitsky and adviser Dmitry Semiletov.
At the same time, Khalil Arslanov simultaneously led the main communications department of the Russian Armed Forces, to which all communications troops are subordinate.