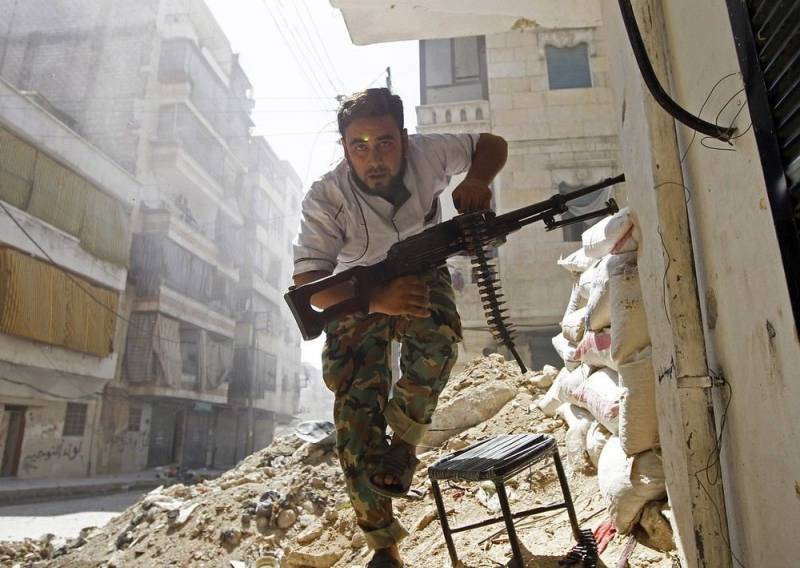 Over the past few months, the position of the Government of National Accord (PNS) of Libya has deteriorated so much that Turkey, which supports the Islamists entrenched in Tripoli and Misurat, has decided to urgently provide its allies with comprehensive support. According to Al Hadath TV channel (UAE), starting in December 2019, Ankara has already deployed 2,4 thousand pro-Turkish militants, as well as other "moderate" terrorists and "barmalei" jihadists from Syria to Libya.
It should be noted that the UAE in this conflict is on the side of the Libyan National Army (LNA), led by Field Marshal Khalifa Haftar and subordinate to the country's parliament, which sits in Tobruk. At the same time, the channel clarifies that one group of "Syrian oppositionists", numbering at least 17 individuals, from the number of carefully exported by Turkey from Syria, got rid of their uniforms and weapons, after which they organizedly left Libya and went across the sea to Italy under the guise of refugees. Moreover, the second group, the number of which is not specified, is going to fall under the guise of refugees in France. To do this, they have already moved to Algeria.
In addition, according to the channel, Turkey is preparing to transfer about 1,7 thousand more militants from Syria to Libya. Now they are being trained in Turkish-organized training camps in northern Syria. The channel recalled that Ankara has organized four major training centers in the controlled territories of Syria. In this regard, the television channel suggests that the Turks will be able to transfer to Libya only about 6 thousand militants.
It should be recalled that on January 14, 2020, Turkish President Recep Tayyip Erdogan promised to "teach a lesson" to Haftar by sending Turkish troops to Libya. January 19, 2020 in Berlin
Passed
Libya Conflict Resolution Conference. Then, on January 20, 2020, Erdogan said that his country would so far refrain from sending its troops to Libya, limiting itself to military advisers.