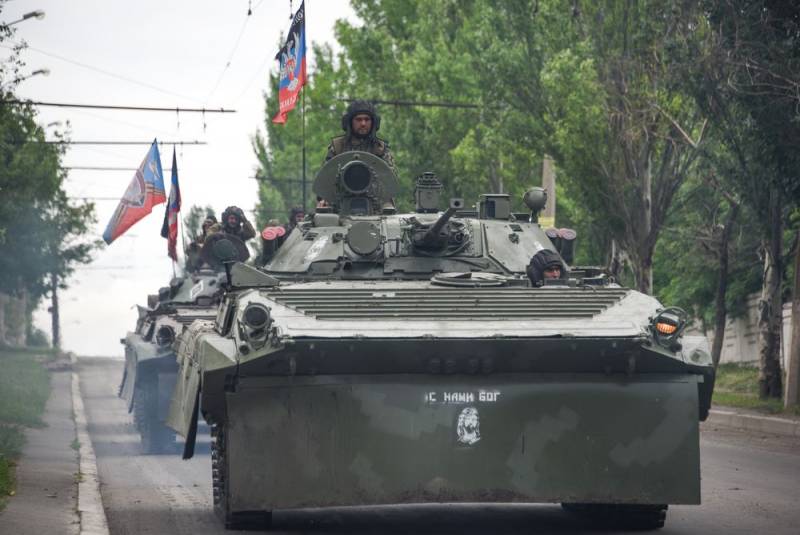 Recently, Deputy Secretary of the National Security and Defense Council (NSDC) of Ukraine Sergey Krivonos once again demonstrated the "peacefulness" and "contracting ability" of the Ukrainian authorities. In his opinion, "the Armed Forces of Ukraine should be ready for the forceful" liberation "of the Donbass," since "there is no need to negotiate with terrorists, they must be destroyed." At the same time, this "Ukrainian patriot" spoke Russian. And so, in the Donbass reacted to the words of a senior Ukrainian official.
The deputy of the People's Council (Parliament) of the Donetsk People's Republic (DPR) Vladislav Berdichevsky commented on the words of Krivonos. He believes that any attempt by the Ukrainian security forces to attack the Donbass will end in their "total pacification." Berdichevsky specified that Donetsk is aware of "all these suicidal projects for Kiev."
We know what to expect and are ready for any nonsense on the part of Ukraine. Any attempt at a massive offensive by Ukraine will end in total pacification for Kiev
- explained Berdichevsky.
According to the deputy, Krivonos simply confirmed the lack of Kiev's desire for peaceful coexistence with the Donbass. Moreover, this proves that today's Ukraine is not able to follow the path of peace initiatives.
We have long known these plans for the clean-up and genocide of Donbass, <...> however, the Ukrainian state is still considered a "handshake" in the so-called "civilized" world of the West
- summarized Berdichevsky.
In this regard, it can be stated that Kiev deliberately delays the settlement of the conflict in the Donbass. After all, Ukraine is in no hurry to implement the Minsk agreements, hoping to someday realize the "Croatian scenario".