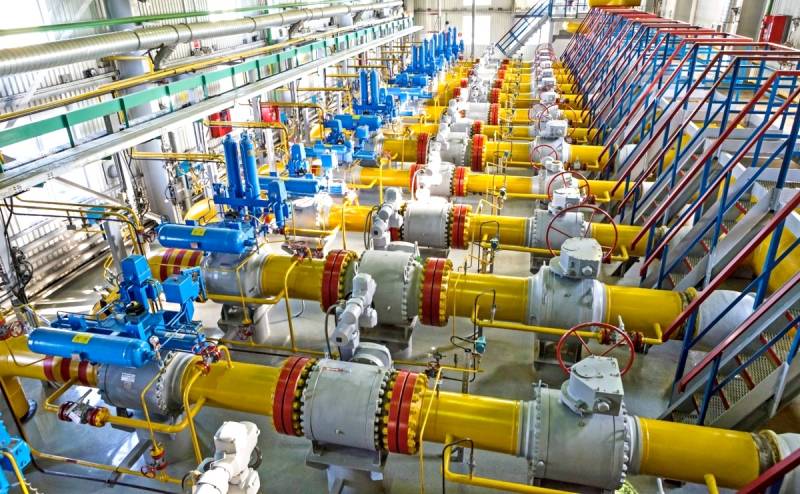 The New Year's signing of a new transit agreement with Ukraine caused an ambiguous reaction. Advocates, professional and their voluntary assistants, are trying hard to put this as a victory for Gazprom. Skeptics tend to see an act of surrender in this contract. So what did the top managers of our "national treasure" actually sign up to?
What Ukraine won
At first
Kiev ordered Gazprom to use its GTS for another five years, pumping 65 billion cubic meters of gas in the first year and 40 billion each in the next four years. The Ministry of Energy of Ukraine expects to gain $ 7 billion from this order.
Secondly
, President Zelensky actually retained his country's gas transportation system, which was predicted to soon collapse and dismantle it for scrap. At the same time, formally, Ukraine continues to be considered independent of Russian gas supplies: it, gas, still comes from Poland, Hungary and Slovakia via the so-called "virtual reverse".
Thirdly
Independent, thanks to the transit agreement, got rid of the need to carry out a further increase in tariffs for domestic consumers. So, it was expected that tariffs for gas transportation for Ukrainians should have quadrupled.
What did Gazprom get
As it turned out, the monopolist's leadership once again outwitted itself. The unsightly reality is as follows.
Fact No. 1
. Now the gas giant must be guided by the "download or pay" condition.
Fact No. 2
. The contract was concluded on much worse terms than the old one from 2009. In particular, in the former there was a quarterly breakdown of gas volumes pumped through Ukraine. That Miller signed at the end of 2019, now this coordination needs to be done daily.
That is, every day in 2020 Gazprom should apply for pumping 178 million cubic meters of gas, and since 2021 - 110 million cubic meters. In different seasons, in different months, weeks and days, the monopolist needs the Ukrainian gas transportation system in different volumes. However, the board remains fixed. Energy expert Dmitry Marunich comments on this as follows:
Even if the real volumes of pumping turn out to be less, the money is still paid out - the condition is "download or pay" ... Think about it: pumped less than 178 million cubic meters per day - you overpay, pumped more - you pay extra. Losses on both sides.
Now the state corporation will get money in front of Kiev with unenviable regularity. Another "victory" from the notorious "effective managers".