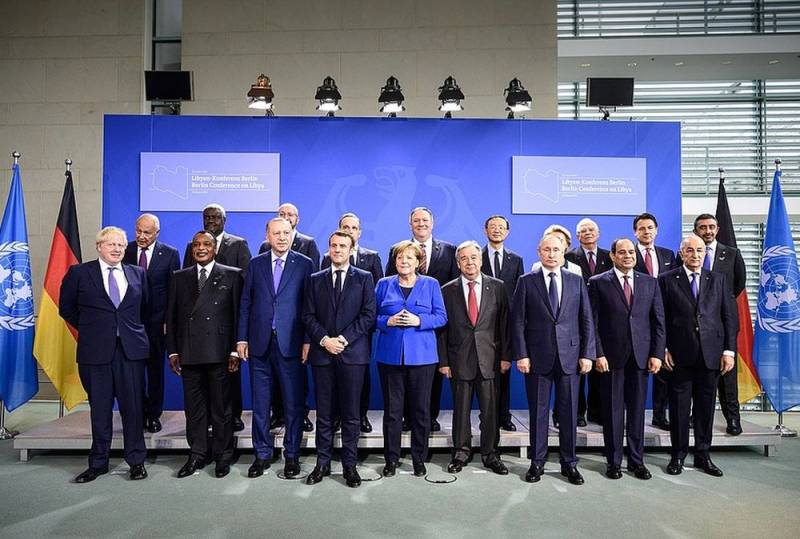 On January 19, 2020, a settlement conference in Libya was held in Berlin. The following were invited to an important international event: UN, Russia, Algeria, Great Britain, Egypt, UAE, China, USA, Turkey, France, as well as parties to the conflict in Libya.
It should be noted that Russian leader Vladimir Putin arrived at the conference and talked with his Turkish counterpart Recep Tayyip Erdogan before it began. At the same time, German Chancellor Angela Merkel met with the head of the Liberal Democratic Party, Faiz Saraj, and the commander of the Liberal Democratic Party of Libya, Field Marshal Khalifa Haftar.
According to CNN, in the draft final document (resolution) of the conference, the international community is invited to impose sanctions against violators of the ceasefire in Libya.
We urge the UN Security Council to impose appropriate sanctions on those who have been found to violate ceasefire arrangements, Member States must ensure compliance
- the television channel quotes the content of the draft resolution.
It is specified that the resolution requires everyone to "refrain from interfering in the armed conflict or in the internal affairs of Libya." It is also proposed to establish a monitoring regime for a future peace agreement. In addition, a call is made to prevent attacks on Libyan oil infrastructure. And there is a high probability that Russia and Turkey will observe the ceasefire in this country.