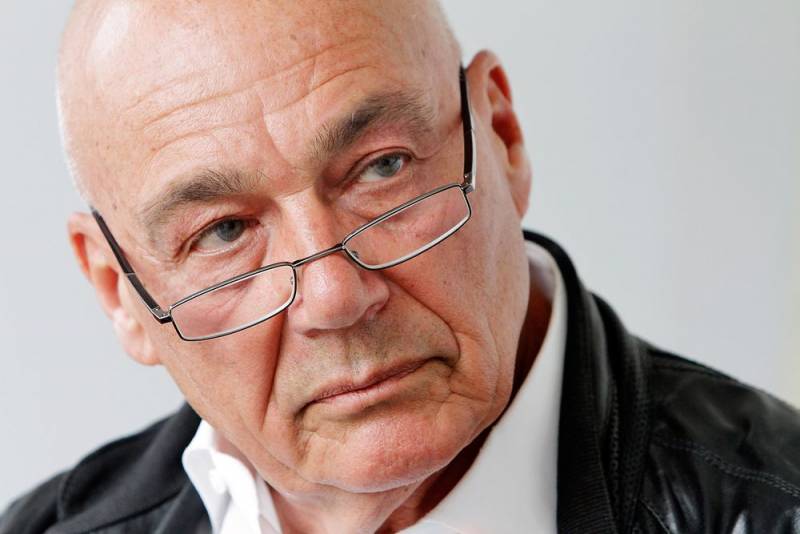 85-year-old journalist, TV presenter and radio host Vladimir Pozner said that he was laughed at by accusations against Russia about "interference" in the US election in 2016. After all, the USA itself, and regularly, is doing this around the world. Pozner's statement has already been published on the site
Pozner Online
.
I admit - this is not to say that I believe - but I admit and I see nothing special in this. When Americans are frightened about this, they make me laugh, because the way the United States interferes in elections, intervenes and, obviously, will interfere all over the world, it's even funny to say. And frankly with the armed forces, and without them. Therefore, if they received a little "own medicine", it may even be good
- wrote Posner.
At the same time, Posner does not know whether there was "interference" with Russia or not. But he knows for sure that the placement of "some" anti-advertising against Hillary Clinton, and, therefore, for Trump, could not change the voting process and generally affect something in the United States. In his opinion, it looks ridiculous. After all, in order for this to start working, you need to spend "many, many millions of dollars." So, only illiterate people or easily convinced, can talk about the "intervention" of Russia. Moreover, there can be no talk of any campaign aimed at "disrupting American democracy".
But once again I say, I do not know if it was. Could there be such a "pen test"? Could. And the fact that it had no effect on the American elections, and even more so, as the Americans write, it was not aimed at "disrupting American democracy," is completely obvious to me
- summed up Posner.
It must be added that before this, the acting Head of the Department of Homeland Security (DHS) of the United States, Chad Wolfe, informed the public that his agency "with good reason expects" from Russia attempts to "interfere" in the US election in 2020.