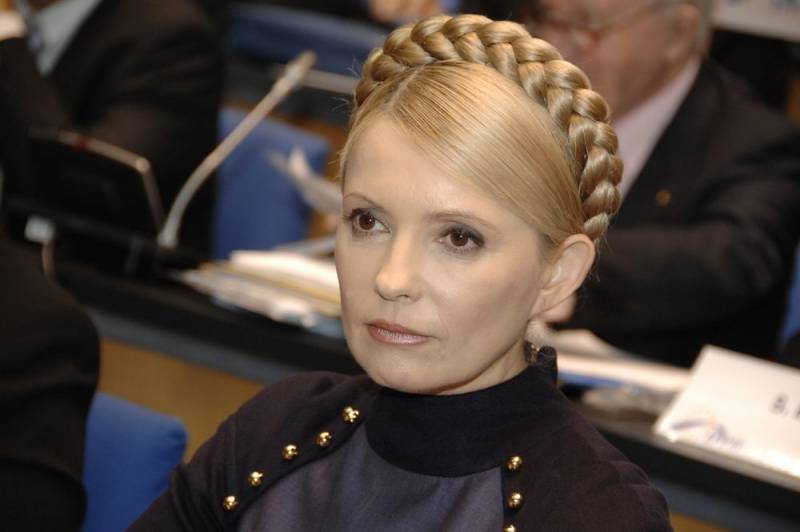 On January 17, 2020, the ex-Prime Minister of Ukraine, the leader of the Batkivshchyna party, Yulia Tymoshenko, on ZIK TV channel, announced the start of the process of "liquidation" of Ukraine. The 59-year-old "patriot" Tymoshenko has been in the highest echelons of power since 1997, during which time she said a lot of things, for example, in 2014 she promised to destroy the rebellious Donbass with nuclear weapons.
Now my job and task is to explain on concrete facts, figures, that the process of liquidation of Ukraine has begun. And if we don't get to every Ukrainian with this information and lose time, then we won't catch up with him
- said Tymoshenko.
Tymoshenko clarified that Ukraine came under external control and from a subject of international
policy
, turned into an object that "everyone uses as they want."
We must admit that we lost this period of independence, when we had to live with our intellect, our science, our mind, our interests, replacing all this with outside advice
- added Tymoshenko.
Tymoshenko emphasized that now the leadership of Ukraine, represented by Vladimir Zelensky, is at a kind of fork. Therefore, he will have to make a choice, either to put an end to the current state of affairs, or to reconcile himself, finally depriving the country of property and resources.
It should be recalled that on January 14, 2020, the Verkhovna Rada of Ukraine continued its work after the New Year holidays. At the same time, protests by opponents of the law on the sale of agricultural land resumed in Kiev.