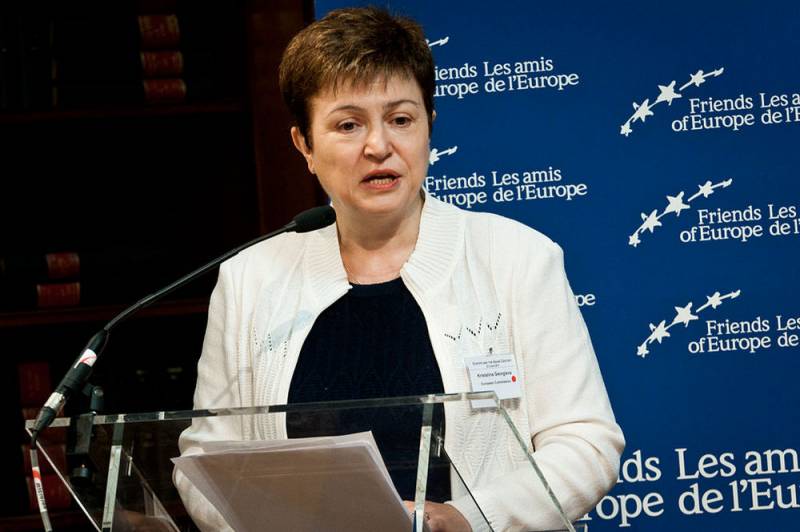 Speaking at the Institute of World
economics
Peterson in Washington, the managing director of the International Monetary Fund (IMF), Kristalina Georgieva, revealed to her the audience "open secret."
It turns out that the IMF finally noticed such an obvious and well-known process for a decade, in which the rich get richer and the poor get poorer.
According to Georgieva, this widening gap between rich and poor, as well as the instability of the financial sector within a number of countries, will cause a global financial catastrophe.
It seems that Georgieva herself was surprised to learn that in the UK, as in other countries of the Organization for Economic Cooperation and Development (OECD), 10% of the richest people own the same money as 50% of the poorer population.
By "surprising" coincidence, in countries that are not members of the OECD but cooperate with the IMF, the picture is approximately the same:
In some ways, this alarming trend recalls the early years of the XNUMXth century, when two interconnected forces,
Technology
and integration, first gave rise to the "gilded age", then the "stormy twenties", and eventually led to a financial disaster.
After this statement, the head of the IMF gives the impression that it was made either by an absolutely incompetent person, or as a signal to countries that use the services of the monetary fund.
Recall that the recommendations of the monetary fund have long been recognized as ineffective and incapable of removing the economy of a country from the crisis, and
policy
aimed at the enslavement of entire states.